The New World District of Clarksdale
---
So what is the New World District? This was the black commercial/business side of Clarksdale. Why was it called "New World?" Because if you weren't white (and from Europe) in the late 19th/early 20th Century, you were thought to have come from the New World (of Africa). While plenty of economic focus is given to locations on the north side of the Illinois Central tracks, the black business district has been left to fade away (unlike Memphis's Beale St and Jackson's Fariah St).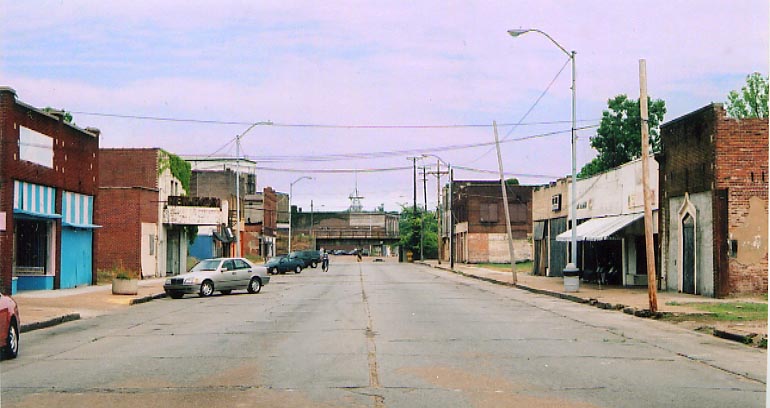 Looking north on Issaquena St from Martin Luther King Ave.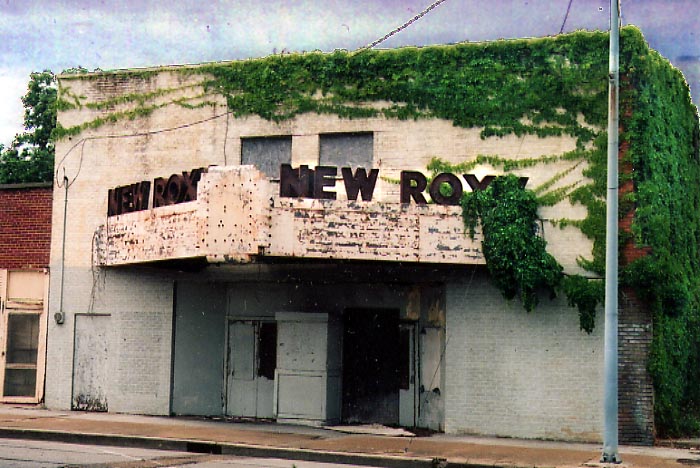 The New Roxy looks pretty old here. Ike Turner used to produce concerts here # (so the facade is the only thing new here?). Been closed since????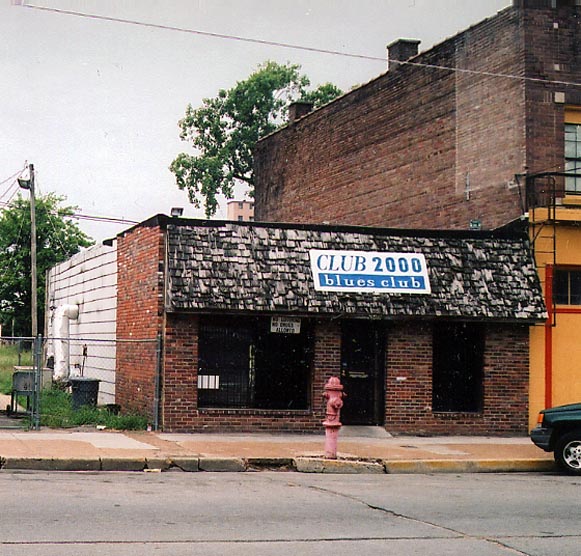 Club 2000 Juke joint. An occasional band will appear here (usually when there are festivals in town) #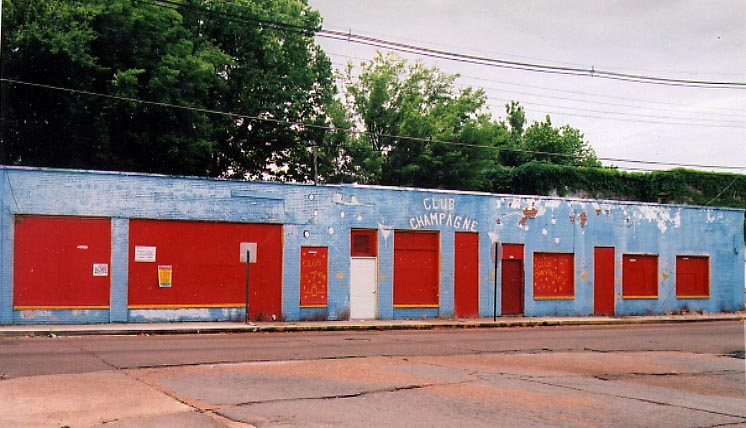 A long juke joint is Club Champagne, but no longer in operation. It was sky blue and red when I was here in June, 2005,
but has been described as blue and yellow as well. #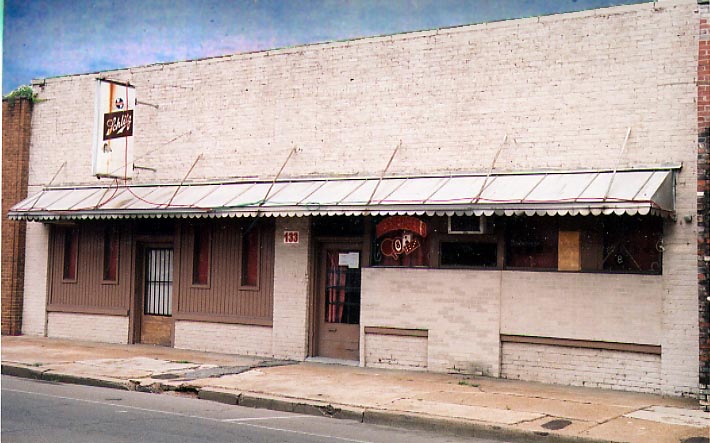 Messenger's for pool, dominoes, and blues. Roger Stolle believes it to be the oldest (active) continuously running business in Clarksdale. #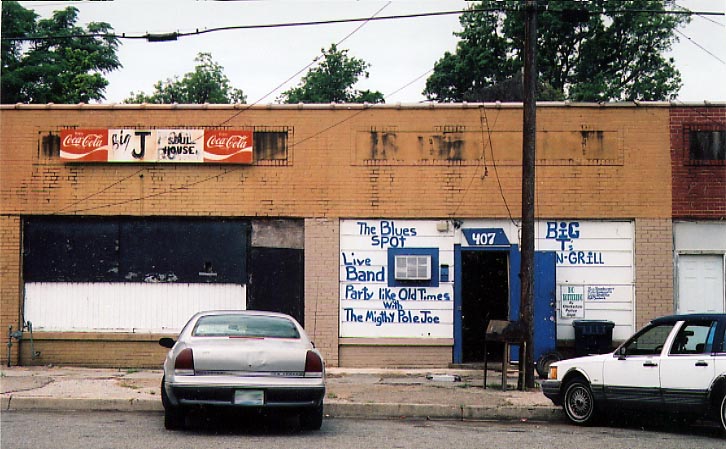 Big T's Bar-n-Grill. The Blues Spot.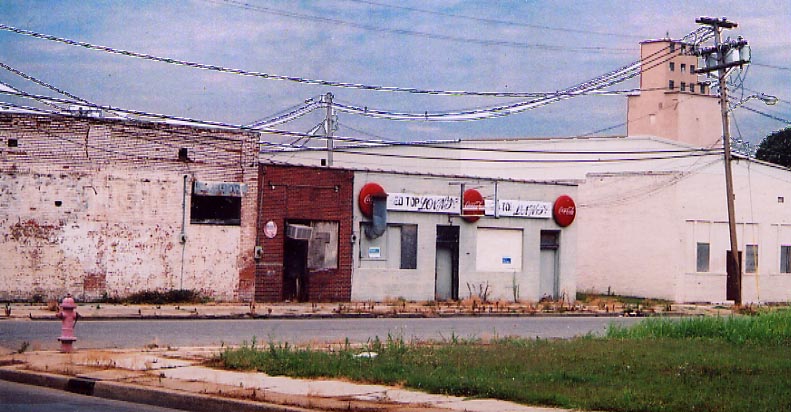 Smitty's Red Top Lounge (the building with the Coca Cola signs). At least it was, has been for sale for year now. Is known from being the backdrop for album cover photos for the Jelly Roll Kings (Jack Johnson, Sam Carr, and Frank Frost) and Super Chikan. #*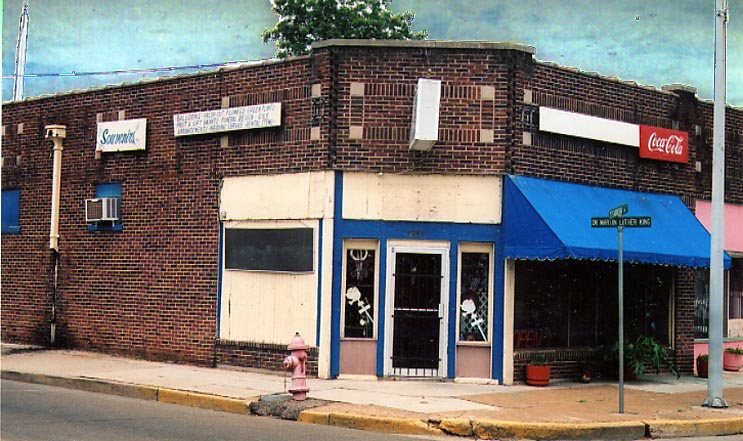 So Pretty flowers and souvenirs. Also home to, back in a previous life, to the Dipsie Doodle Cafe (where Alan Lomax met David "Honeyboy" Edwards in 1942)*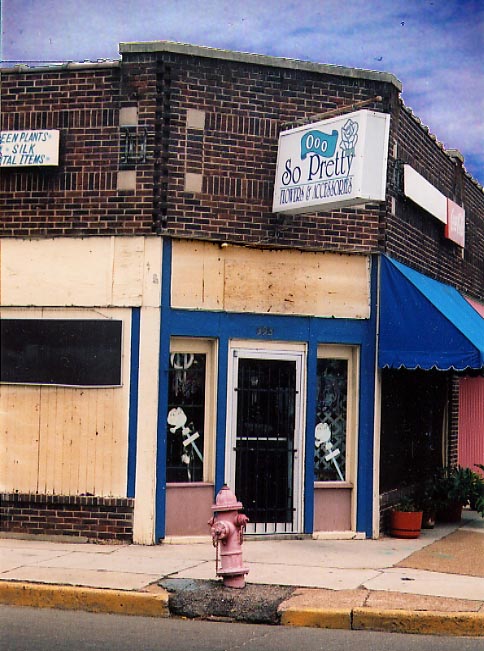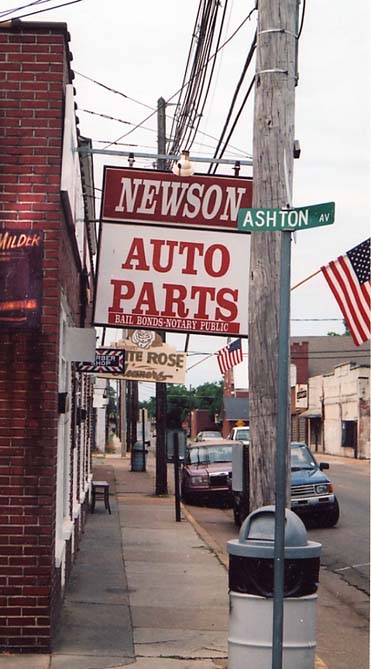 Left Photo: Another shot of the entrance to So Pretty.
Right Photo: Newson Auto Parts, Bail bonds, and Notary. Three services that should always be together. (Newson is at the corner of Ashton and MLK)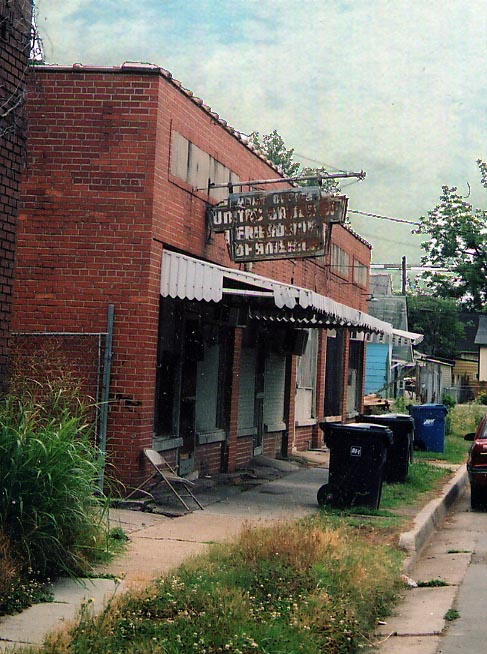 This nondescript brick building was once home to a footnote in black history. The United Order of Friendship of America (UOFA) used to have an office here in Clarksdale. Now just what the UOFA did is still up for interpretation (due to a lack of information on my part). Were they a civil rights organization? Mutual aid society for hospitals (suggested to me by Ricky Stevens)? Something other? If you have something a little more concrete, I'd like to hear it.
# - Source was Roger Stolle/Cathead.biz
* - Source was Robert Birdsong & John Ruskey (The Path Finder map)
---
Related pages on this site:
---
All photos on this page were taken in June, 2005
Page created on August 17, 2005
Questions, comments, submissions can be sent to Sandor Gulyas
Return to the Key to the Highway Page