Mississippi River Crossings in Louisiana
---
New Roads-St Francisville Bridge (proposed)
[LaDoT webpage, requires Adobe Acrobat to read]
New Roads-St. Francisville Ferry
US 190 Bridge ("Old Bridge")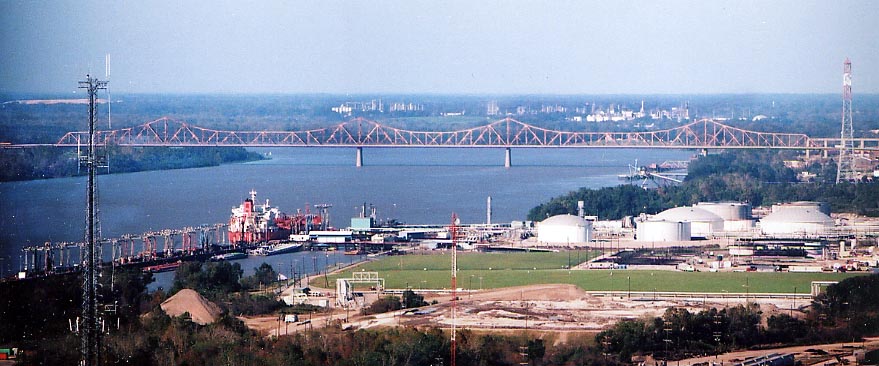 Looking north to the bridge from the State Capital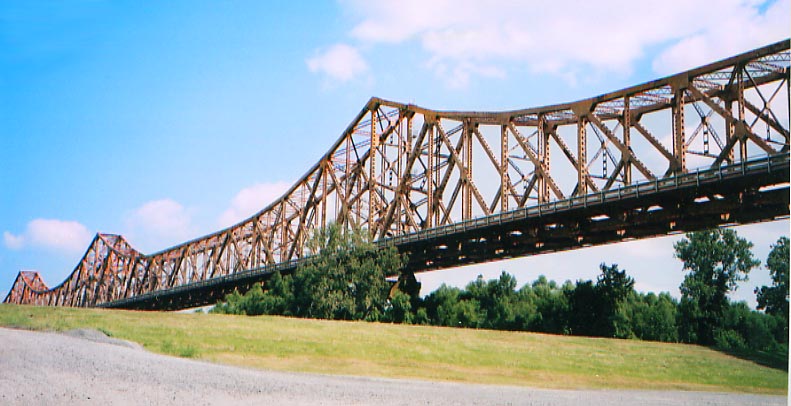 From just beyond the west levee of the Mississippi River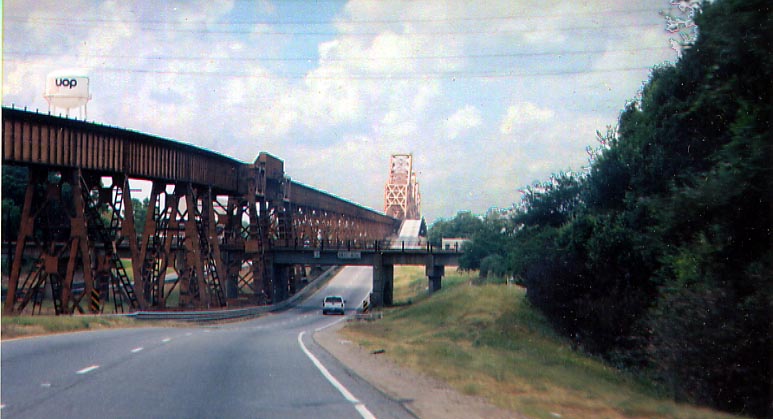 One interesting feature of this bridge is that a railline goes through the middle of this bridge (the truss is esentially for the RR). While the roadways are on the outside. (though the lanes are narrow and have no shoulders)
The reddish/orange color of this bridge is due to an aluminum oxide plant that once operated just south of the bridge (in East Baton Rouge). The plant's dust would keep coating the bridge, so the state gave up trying to keep the original blue color and instead went with the red/orange color (though the bridge looks like it could use a new coat of paint of any color now)
More about the US 190 Mississippi River bridge on this page
I-10 Bridge ("New Bridge")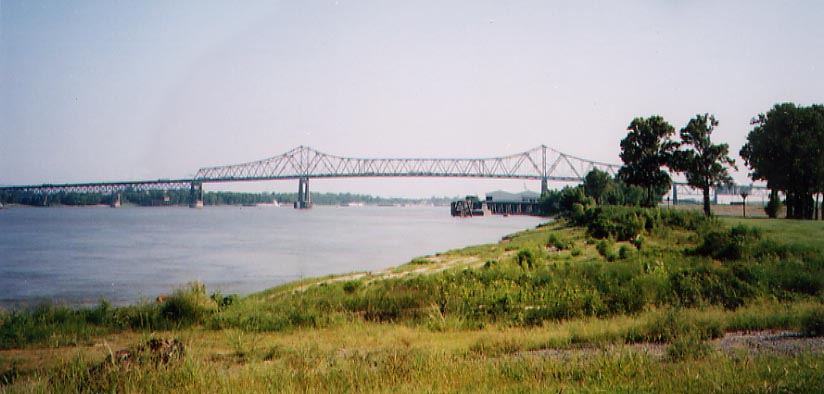 From the old ferry landing at Port Allen, you can see most of the bridge here.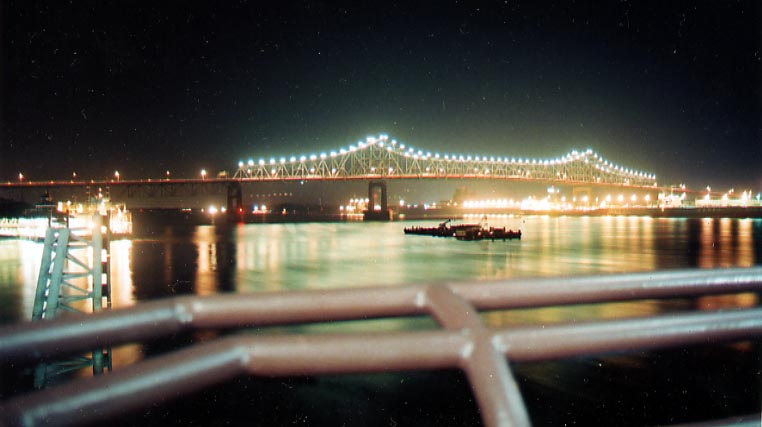 A nighttime shot (taken during when Hurricane Ivan a major concern to Louisiana in October, 2004) from near the USS Kidd. The banks of lights on the otherside of the Mississippi are from the Port of Baton Rouge.

Looking at the bridge from the State Capital with the mid afternoon sun glaring off the river. (There is a bridge here)

Taken from the east bank in 1999, before the casinos came.
Plaquemine Ferry
White Castle Ferry
Sunshine Bridge (seperate page)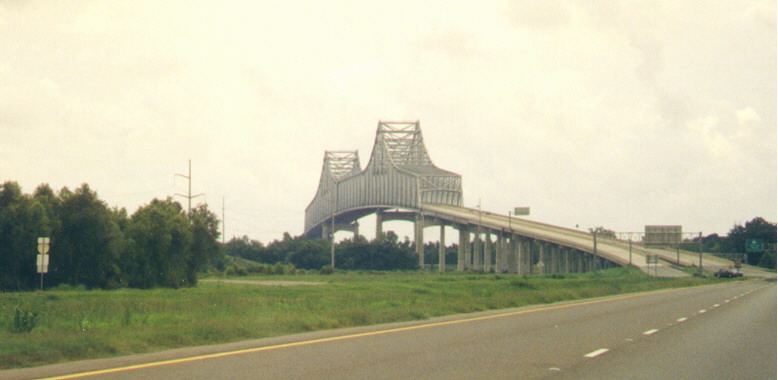 Gramercy Bridge
(It only took me 6 1/2 years to figure which bridge this was. Photo taken in June, 1999)
Edgard Ferry
I-310 (Hale Boggs Bridge)
Huey P Long Bridge (US 90) & Business US 90 (I-49 to be) (Crescent City Connection)
Photos located on the New Orleans Bridges page
---
Links
Mississippi River Bridges by John Weeks
---
Page created on August 22, 2005/ last updated on March 16, 2006
Questions, comments, and submissions can be sent to Sandor Gulyas
Return to the Louisiana Index page