Western Mileposts and Funny Signs
Covering the Hilltop, Hilliard, and Upper Arlington
---
Hilltop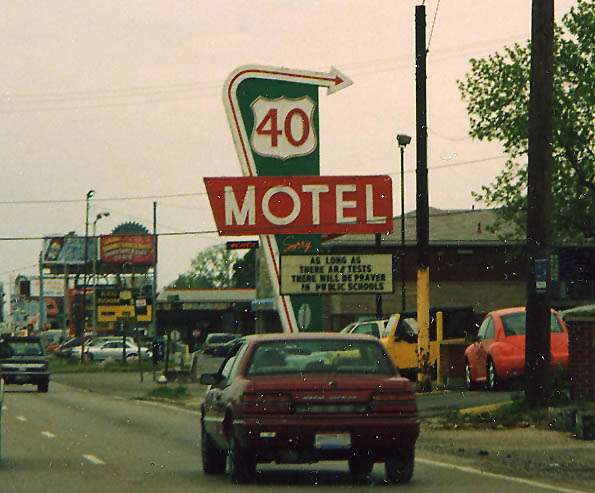 The US 40 Motel. Been around for many years, mentioned in many stories about the National Road. (Photo from June, 2003)
The infamous town of New Rome. Population 60, but with the crookedest mayor/police force per capita in Ohio. Noted speed trap, was unincorperated by the state legislative branch in September, 2004. (photo from June, 2003)

Someone from ODOT either can't count or has trouble with the spacing of numbers and shapes. The arrow should be further to the right, and the 3 should be the same size as the nine. (Photo from June, 2003) (Update: sign has been corrected as of September 2003)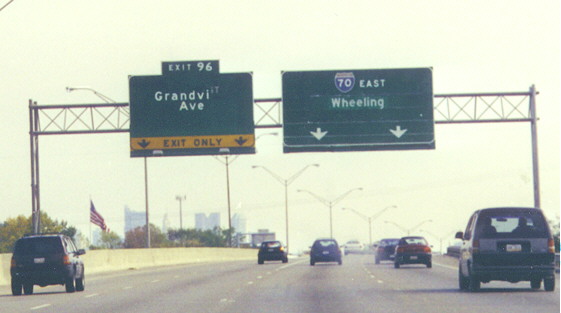 Will the mystery guess please sign in...
You can tell ODOT (District 6) didn't have much invested in the sign maintenance dept. We wait to see what this sign said before Grandview Ave was plastered on it. It could be...
I-670 EB
I-70 (N?) EB
US 33 EB (nah!)
Grandview Ave.
Maybe we will find out, but for now the answer is unclear. (along I-70 EB between I-670 and I-270, west of Downtown)
Update With the opening of I-670 west, the sign in question was finally put to pasture and replaced in June 2002.
Hilliard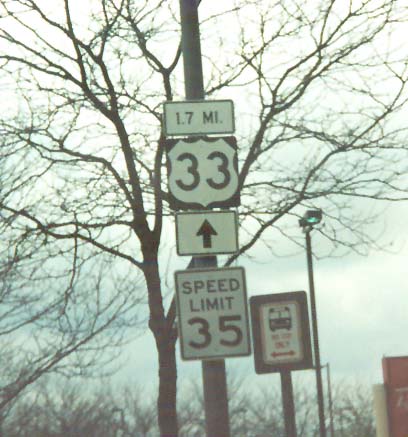 This sign is on EB Fishinger Blvd in the Mill Run shopping/housing district in far west Columbus/Hilliard. Instead of 'To' or direction, someone decided to put the mileage to reach US 33 along Fishinger Blvd/Rd. First time I've seen something like this
Upper Arlington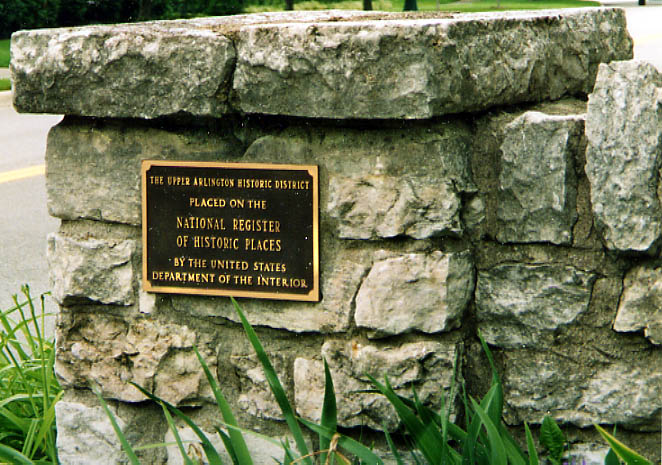 There's Upper Arlington, then there's old Upper Arlington. Old Arlington borders 5th Ave from the south, Dublin Rd (US 33) from the west, and Lane Ave to the north. Alas, this one of several areas (not just one building) that is on the National Register of Historic Places in Columbus.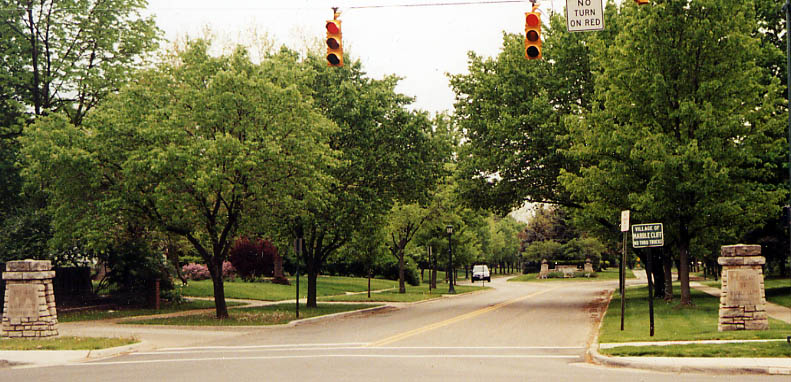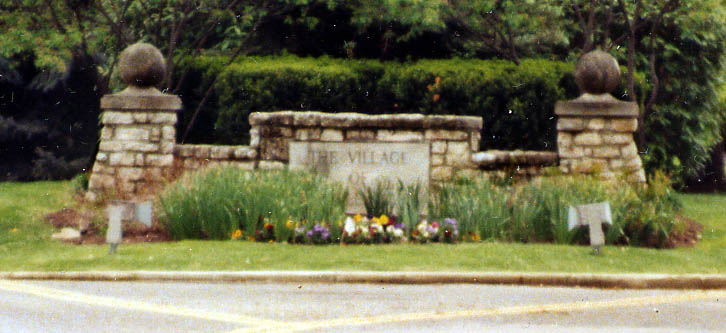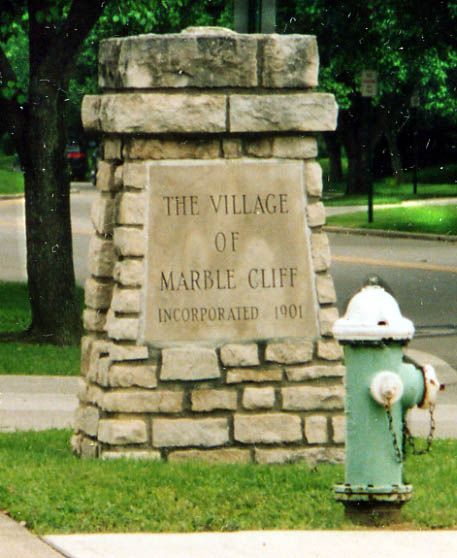 Marble Cliff is an actual village with it's own distinct properties (US 33 is even named Columbus-Marble Cliff Rd from Spring-Sandusky to 5th Ave on county maps).
Along Cambridge Blvd, the markers above can be found.
Top Picture - Attempt to get all references to Marble Cliff in one picture (alas I don't have a lense that could get both markers to show up well)
Middle Picture - Median greeting to Marble Cliff
Left Picture - Stone pillar marking the line of demarcation for Marble Cliff (all streets entering Marble Cliff from 5th Ave have these pillars at their enterance)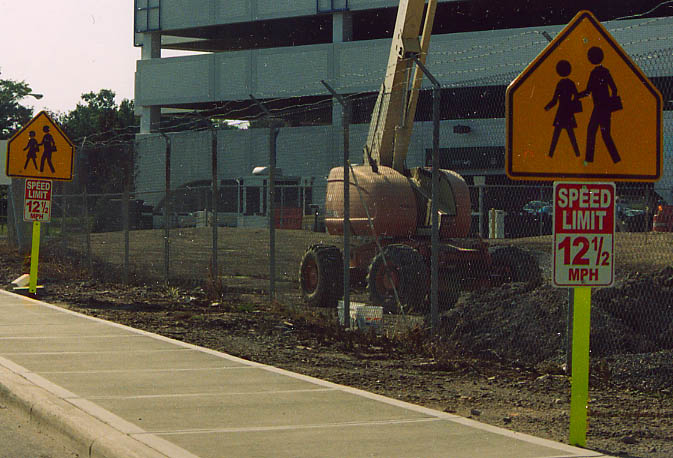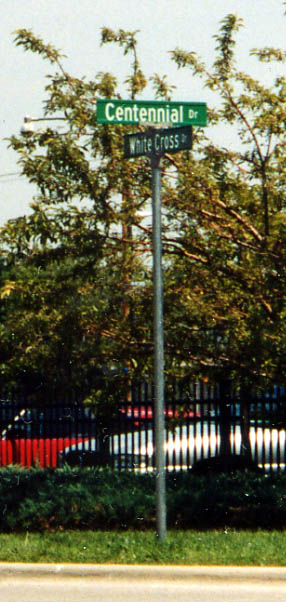 Riverside Hospital Signage.
(left)The speed limit here is only 12.5 MPH. I only became aware of these signs due to a column by John Swisher in the Columbus Dispatch back in April. I don't know how enforceable it can be.
(right)The streets surounding Riverside Hospital even are named in reflection to general principles in the medical field (both photos are from June, 2003)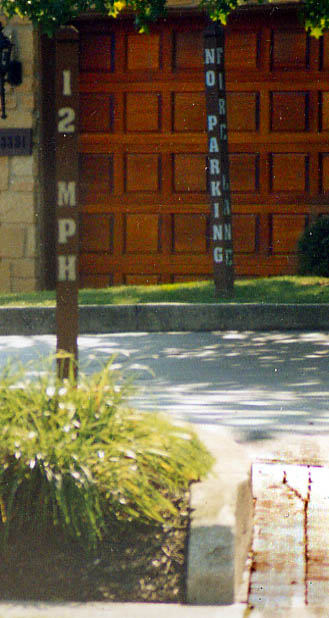 Another odd speed limit sign....and 12 MPH again.
This one is located on a private drive to an apartment complex along Kenny Rd (between Fishinger and North Broadway)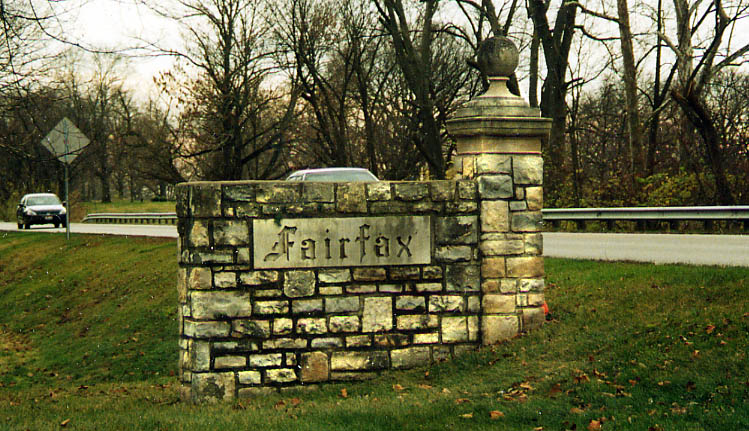 Another memorial to subdivision past. Fairfax (was also refered to as Windemere Park back in 1926) was swallowed up by Upper Arlington back in the 1940s or 50s. However two stone markers (at either end of the group of houses facing out towards on-coming traffic) are all that remains to becken people (Along US 33 between Fishinger and Lane Rds)
(Photo from November, 2003)
Wyandot Hill
Just north of the old Fairfax subdivision is this former highway right-of-way that is now a park name Wyandot Hill.
Where you will find...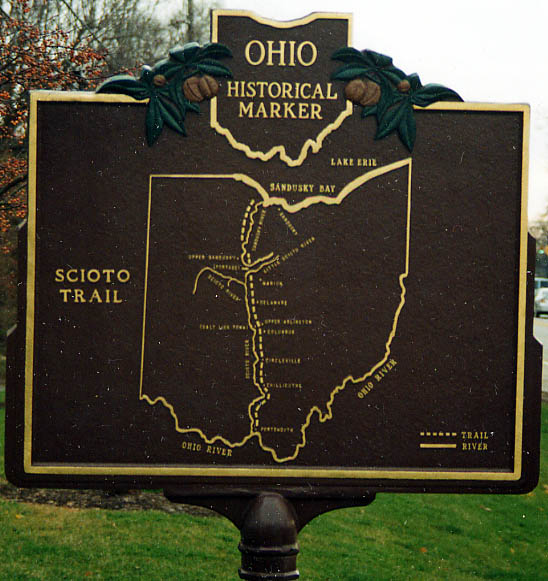 ...Among other things this marker comemorating the Scioto Trail (which follows the Scioto River naturally). The Sign partially misleads one to think US 33 ends at Oh 161 (roadgeeks know better). The Scioto Trail actually follows (From Portsmouth north...) US 23 to Columbus, then US 33 to Dublin, then Oh 257 to Prospect, then Oh 203 to outside of Marion (Oh 309), County roads to Upper Sandusky, then Oh 53 up to Sandusky Bay.
(Photo from November, 2003)
Besides the Scioto Trail marker above, there is also a memorial (grave?) for Bill Moose, the last Wyandot Indian in Central Ohio (the real reason why this is called Wyandot Hill).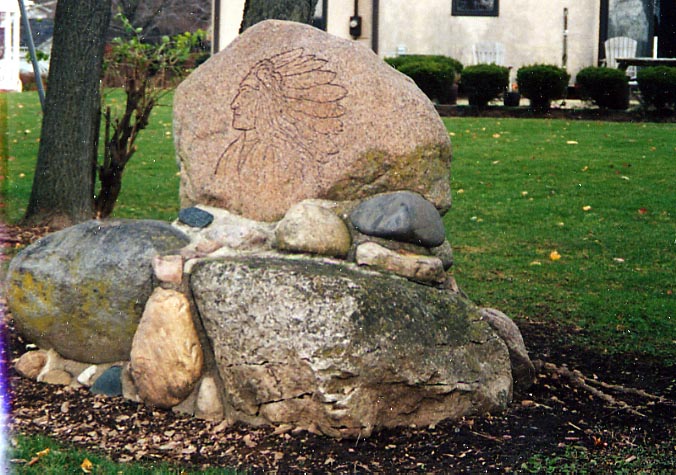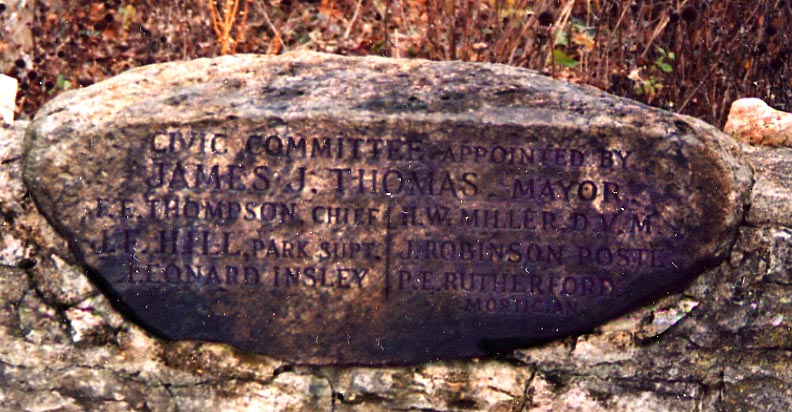 Unfortunetly, I don't know the age of this memorial. Wyandot Hill is located at the SE corner of Riverside Dr (US 33) and Lane Rd (not Lane Ave, which is another 5 miles south) in Upper Arlington.
---
Page created on September 17, 2003/ last updated on January 22, 2005
Questions, comments, and submissions can be sent to Sandor Gulyas
Return to the Columbus Virtual Roadtrip