And Stoval Farms
---
Stovall Farms is located NW of Clarksdale. Stovall is famous for being the home for Muddy Waters before he went north to Chicago (Muddy was actually born in Rolling Fork, which is along US 61 halfway between Vicksburg and Leland, and moved with his grandmom to live at Stovall at the age of 3).
From Clarksdale, look for Oakhurst Ave (it'll be to the west of the Sunflower River), it'll become Stovall Rd once outside of the city limits.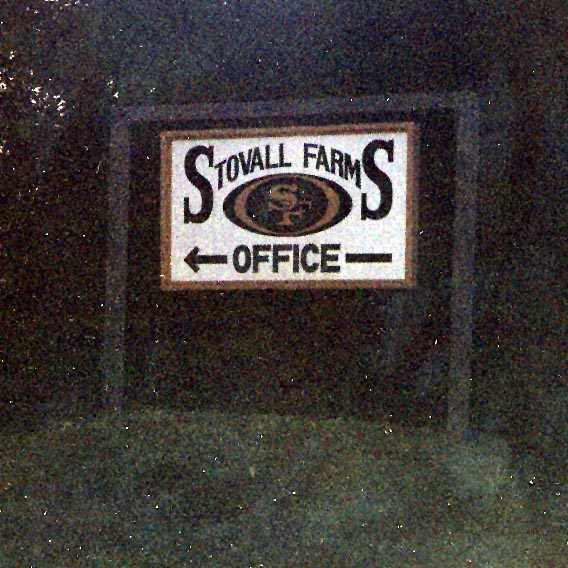 I think this sign is self-explanatory. This sign is located at the corner of Stovall and Farrell Rds. Muddy's residence was further on up Stovall Rd from here.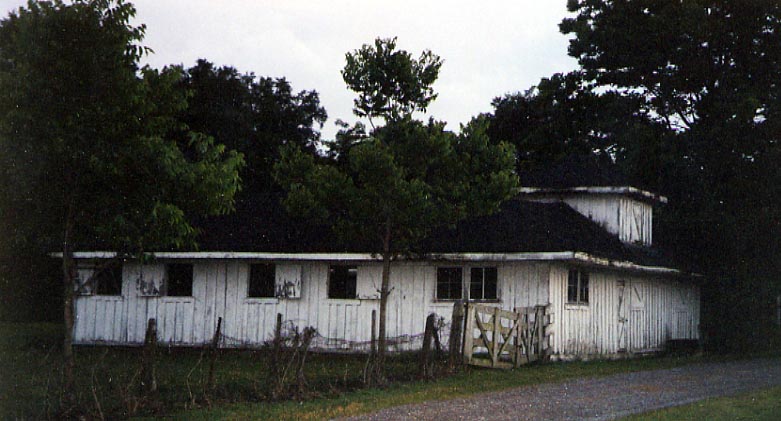 One of the old buildings along Stovall Rd.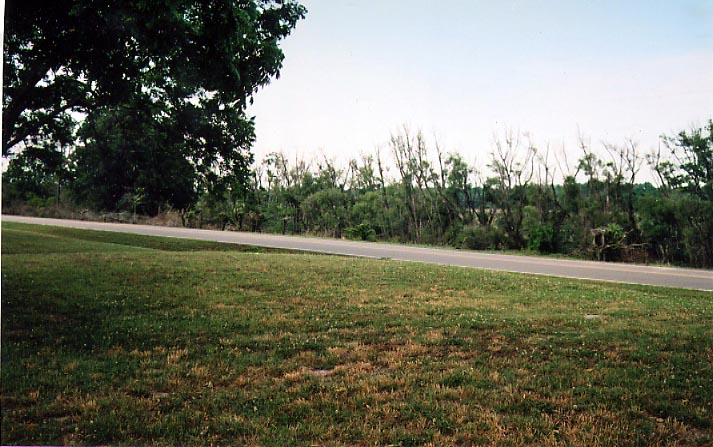 Muddy's Cabin used to be situated here.
It should be noted that the original one-room cabin (a tornado went through here in 1983 and tore off the various additions added to it during Muddy's time here during the 1920s-40s) is in one piece inside (yes, I said inside) Delta Blues Museum back in Clarksdale.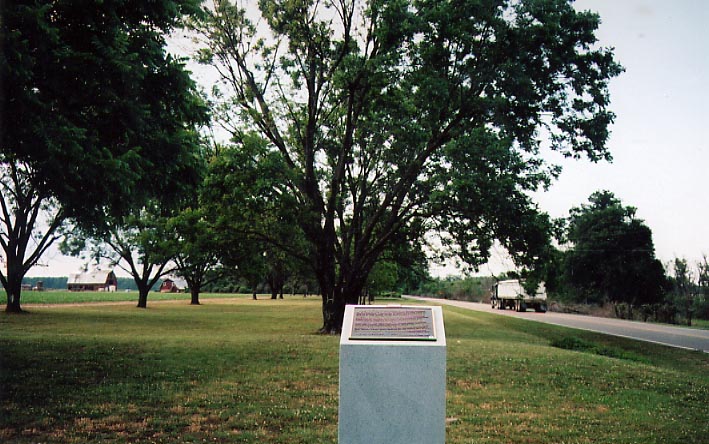 After several trips along Stovall Rd looking for Muddy's foundation, I finally noticed this memorial (placard) that was placed to note where Muddy's house once stood. This was erected in the last several years (date unknown to this author)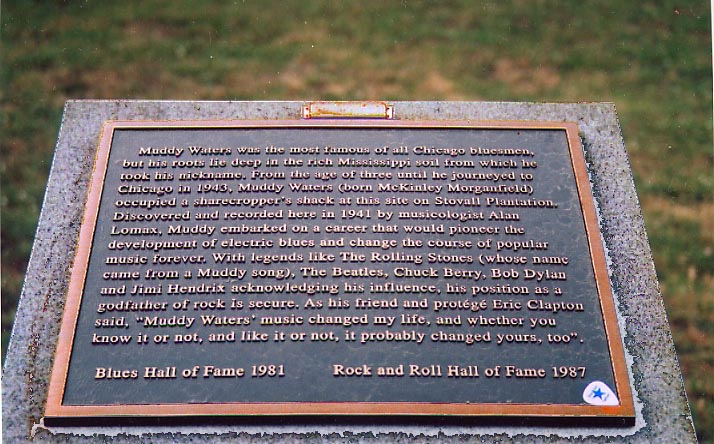 What the memorial says (along with guitar pick and harmonica that might have been resting here for several years)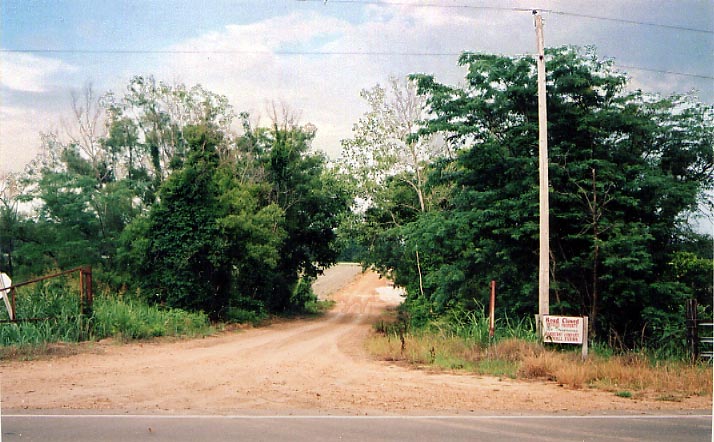 Muddy's Foundation (or mound of dirt now) is next to the intersection of Stovall Rd and Stovall Farms (Private) Rd.
These last 4 photos were taken in June, 2005.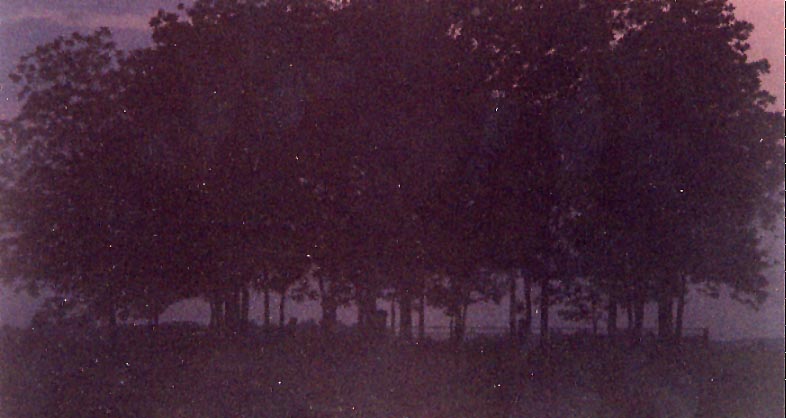 A cemetery along Stovall Rd. I might of had a better picture if I had come by here an hour or two earlier (with more daylight)
Also visit the South Delta page concerning more memorials to Muddy Waters.
---
Links
The Official Muddy Watters' website
All photos taken in May, 2003 and June, 2005 (where noted)
Page created on January 15, 2004/ last updated on July 10, 2006
Questions and comments can be sent to Sandor Gulyas
Return to the Key to the Highway Page