The Maumee and Western Reserve Rd
As Presented by Brian Reynolds
---
Background
I noticed back in July of 2002 (I have traveled this stretch of US-20 a few times) that several of the very old milestone markers remain, many of them in very good shape. Were these placed at the time before the US Route system, perhaps as a part of one of the "Trail" projects? From Fremont to Perrysburg, I noted about 20 or so of these milestones along the north side of US-20. I became curious about these, wondering when and why they were placed.
The resources I own indicated that this road was a part of two marked trails, the "Yellowstone Trail" and the "Toledo-Cleveland-Buffalo Trail." I got photos of all the stones I found along the way, and took note that the tops of the stones were inscribed "1842", although the date was not always readable. Thus the two auto trails I thought would be possible answers had to be discarded.
The Findings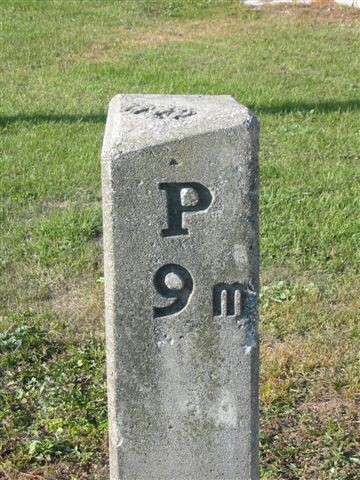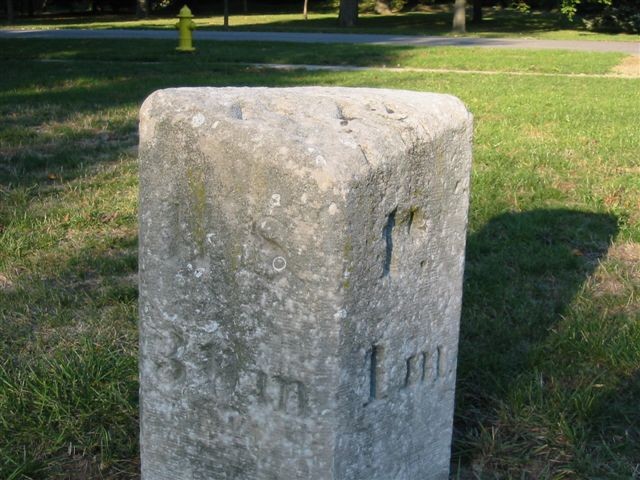 This (on the left) is one of what I will call "the replacement" stones. Notice that the font is different, the lettering is carved deeper, the stone is a different material, and it generally looks newer. About 1/3 of the stones I found and photographed are this type. No real pattern, they are found throughout the thirty miles.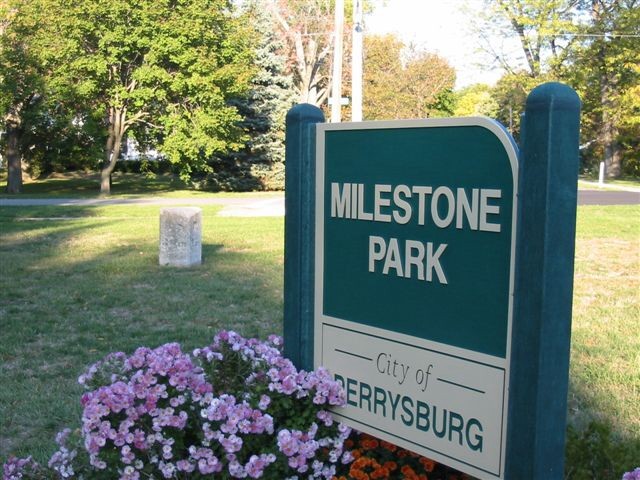 I found the answer to my questions, in the form of a historical marker in "Milestone Park" in Perrysburg.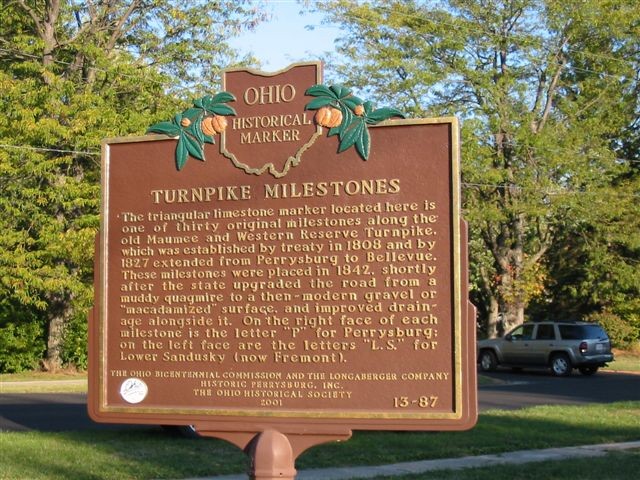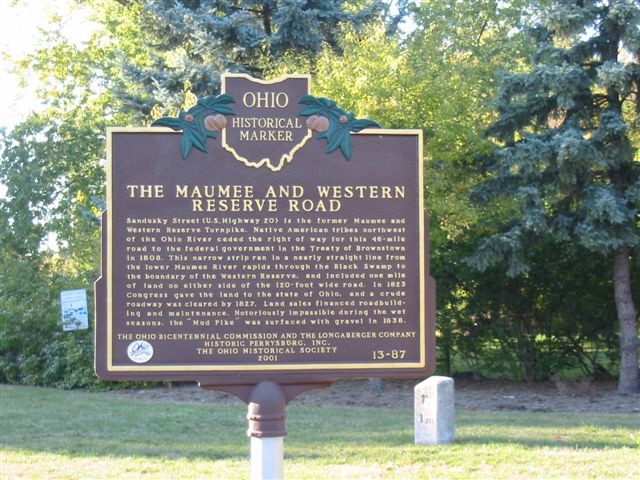 The milestones are all on the north side of the road, made of cut stone, extending about 3 feet above ground and about 1 foot across, with a face cut on the southwest side to face eastbound traffic, another on the southeast side to face westbound. The first one I got a photo of is near Woodville (see top of page) has "P. 14(?) MI" facing southeast. On the southwest face it very clearly says "L. S. 12 MI" I didn't know what the "L. S." refered to at first, but as the Turnpike Milemarkers placard says, it stands for Lower Sandusky (the name was changed to Fremont in 1849).
---
More Photos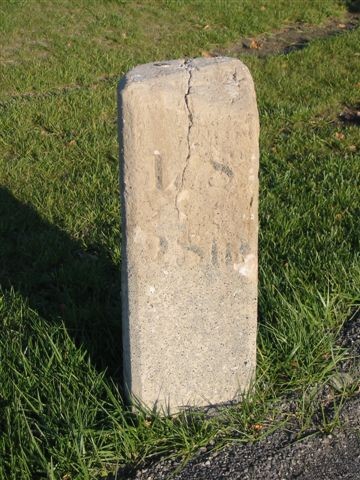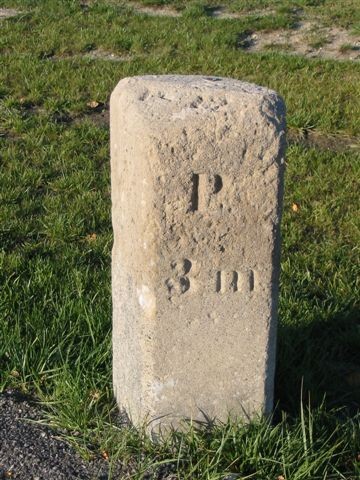 For this marker (both photos are of the same marker) above, it is immediately adjacent to a turn lane into a very new strip mall. The turn lane is paved up to the very edge of the milestone (You can see the blacktop in the photos), and there is no protection at all for the stone, no curb or guard rail. It can be presumed that this stone will not survive the winter. Either a sliding vehicle or the snow plow will destroy it.
---
This Page Created on November 1, 2002, last updated on November 5, 2002.

Photos and Text provided by Brian Reynolds, edited by Sandor Gulyas and Brian Reynolds.
If you have any comments, questions, or additions concerning this page you can write to Brian Reynolds, Sandor Gulyas, or Marc Fannin.
Return to Northwest Ohio Roads