The Goat Path
The Proposed Lancaster-Norristown Expressway
---
Have you ever heard of a government entity building a road (or in this case a freeway) and then having a change of heart and bury it under dirt and sod?
Highway haters rejoice, we have at least known case of this happening in Eastern Lancaster County of Pennsylvania.
Cut-away of a Gousha Pennsylvania map, 1996. The dashed mark from Lancaster to just past the "K" of Leacock is the proposed "Goat Path"
The white interchange box south of Leacock is for PA 772
I've highlighted this part of a DeLormes Pennsylvania map to show the right-of-way for the "Goat Path" is still marked. I added the red dashes to connect the part of the PA 23 freeway built (to the west of US 30) to the west end of the "Goat Path" right-of-way (look left-center of the map)
There was a proposal to build a multilane divided highway from Lancaster to Norristown, and it was to carry the designation of PA 23. Several miles of this highway was built near Lancaster and Norristown and is opened to traffic today. However a large portion was constructed from US 30 (Lancaster By-pass) to PA 772, but then covered back up (sort of trying to revert it back to it's previous use).
Steve Mannix, back in August of 2002, was out in Lancaster County, Pa. and sat out to explore what is refered to as the "Goat Path."
From top to bottom you are going east to west (top - Goat Path @ Pa 772, bottom - Goat Path @ US 30)
Rte 772 would be ramp to the east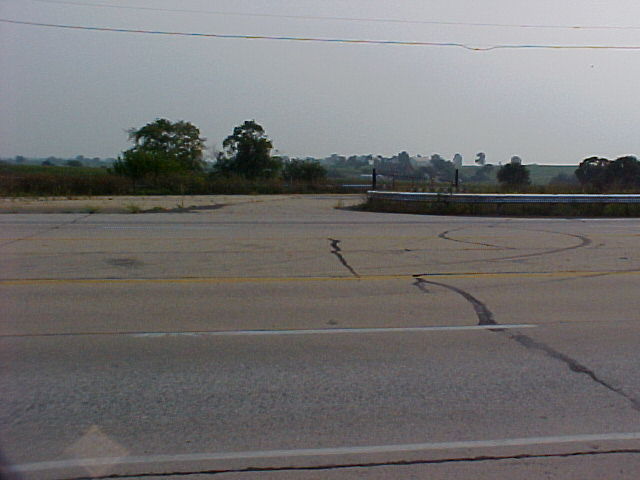 Rte 772 interchange West view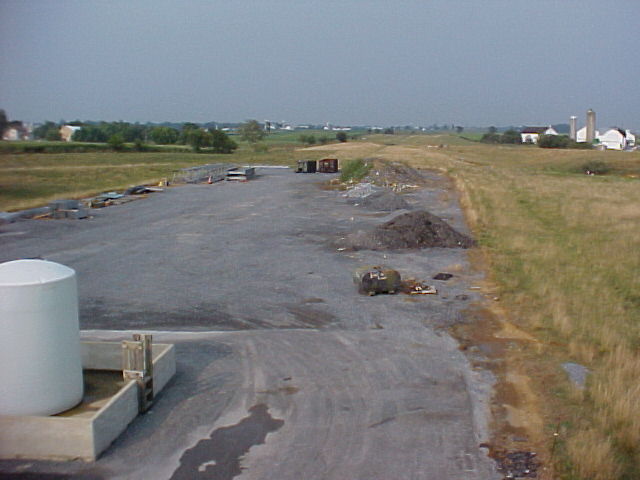 772 Interchange ..Looking east of the bridge at the roadway... wide angle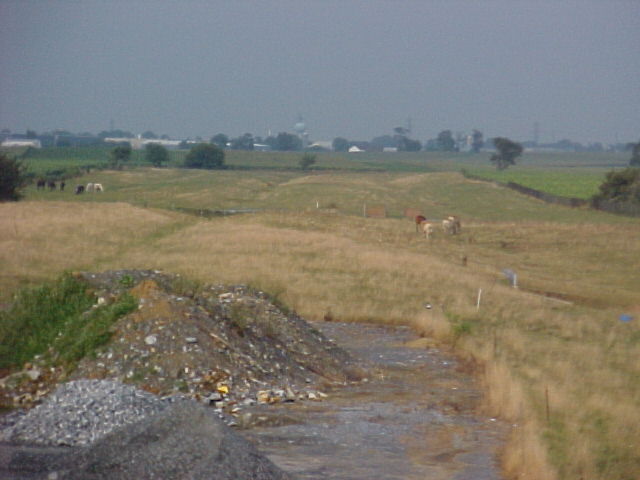 East of the PA 772 bridge, down at the roadway...zoomed (looking out southeast of Loala)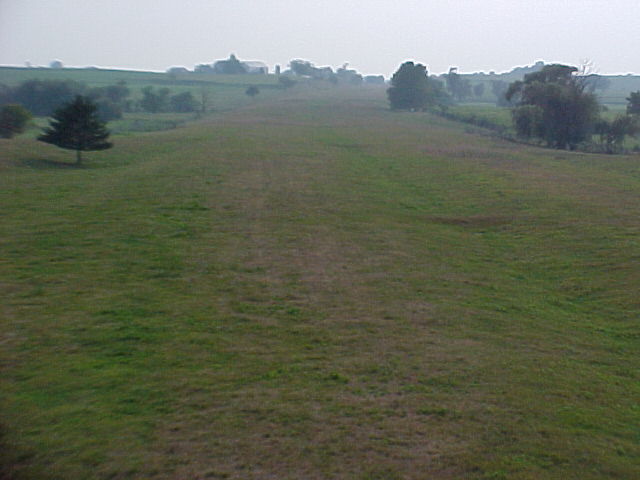 West view of the right-of-way (I presume from PA 772)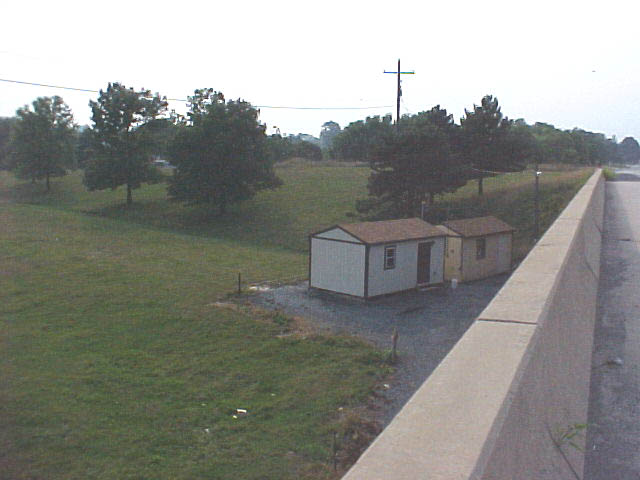 West view right near the (north end? of the) bridge...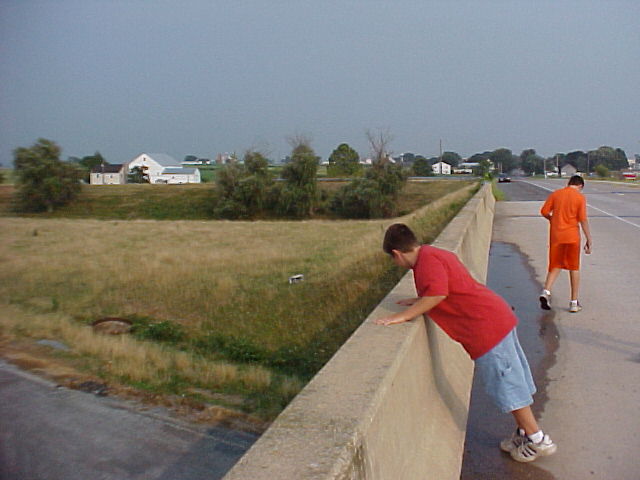 East side of the bridge...see the guardrail for the entrance ramp by the car (off in the distance). Steve's nephews here in the foreground.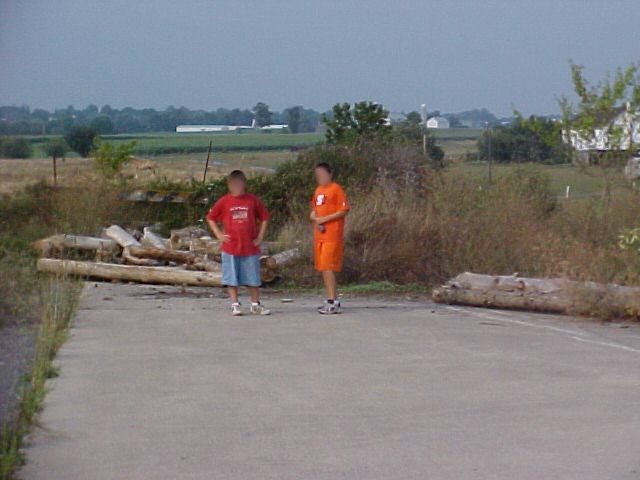 Here Steve's nephews are pictured on one of the old entrance ramp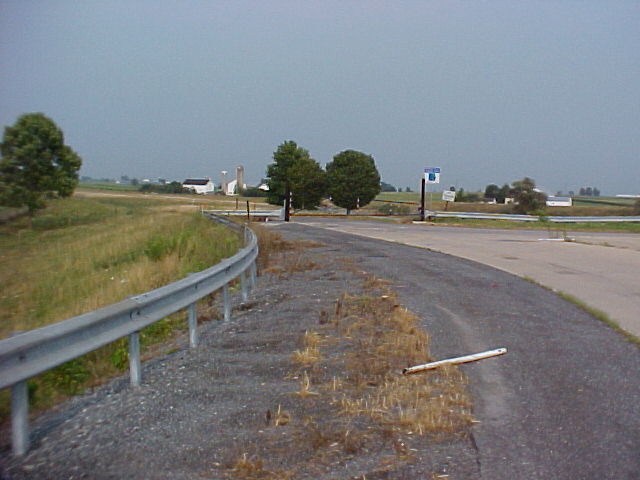 Exit ramp for westbound, I believe.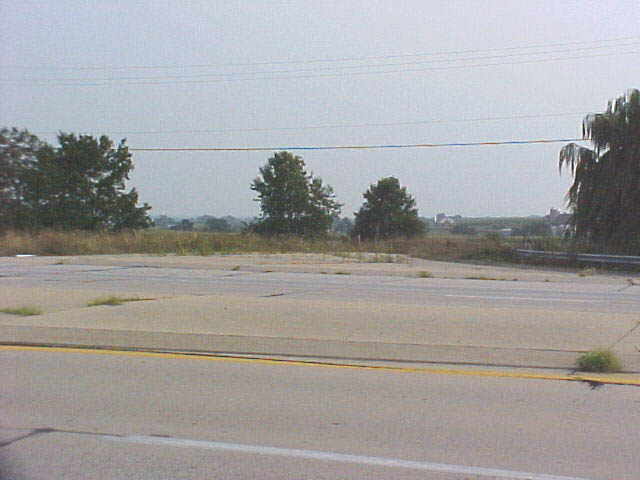 another one...for eastbound, I believe.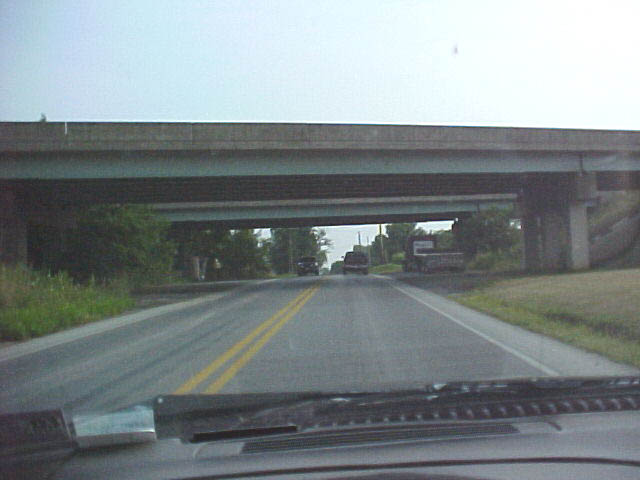 A bridge west (Horseshoe Rd?) of the rte 772 interchange. There is no highway up there, it's just graded grass for the highway.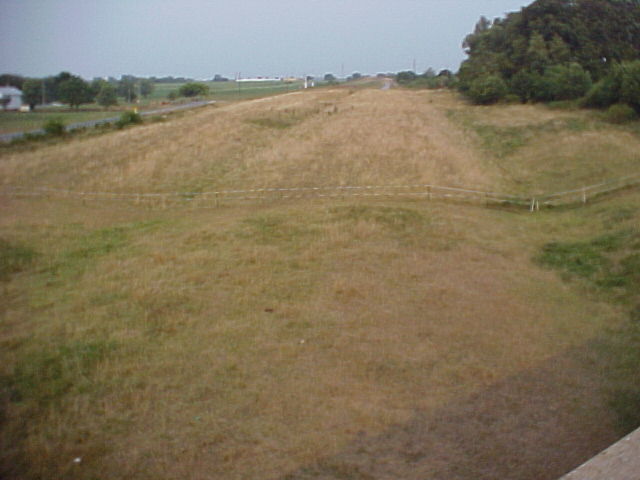 From another bridge between Rte 30 and rte 772. Looking to the east.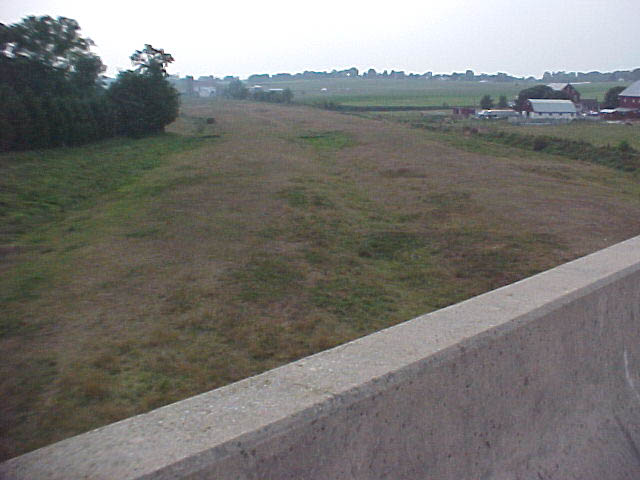 Same bridge, now looking west.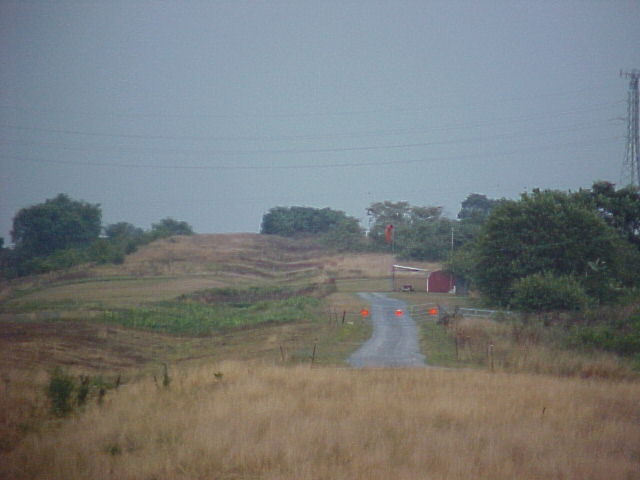 I can't tell if it's east or west in these two 2 pics. I think this is west...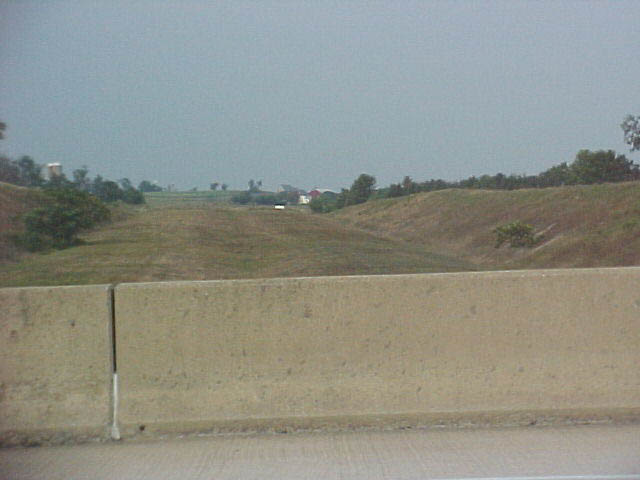 Thus this would be east....I think.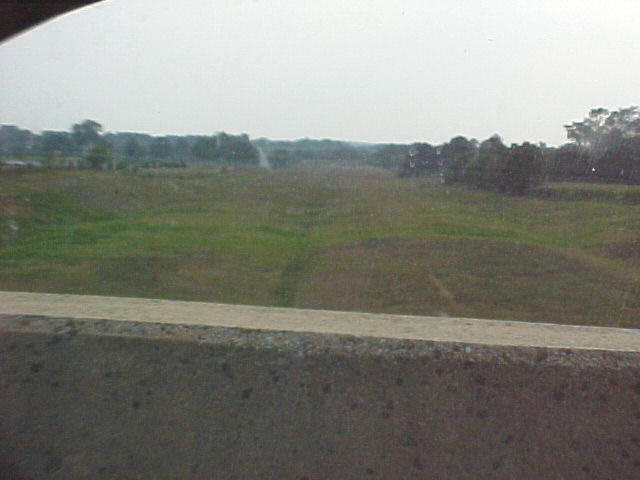 Looking west from yet another bridge...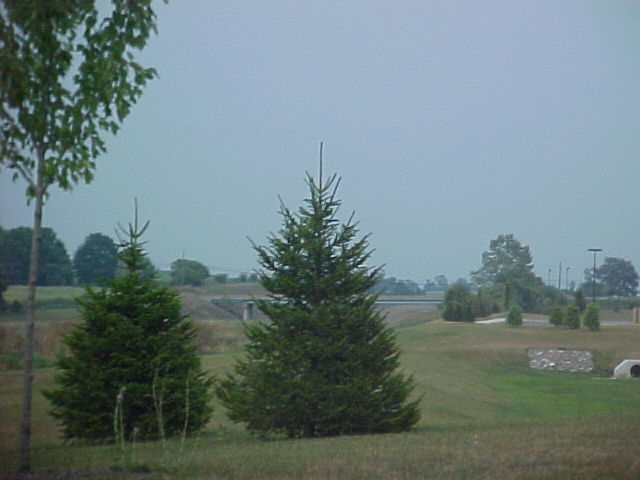 The view east from the same bridge (Forey & Mount Sidney Rds?)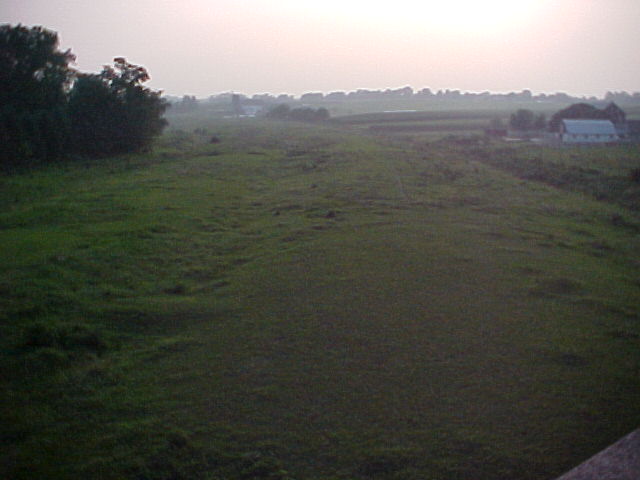 Looking west from Creek Hill Rd (Photo from August, 2004)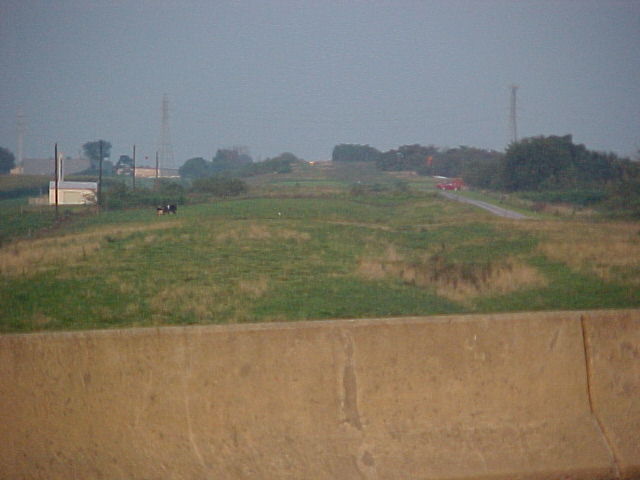 Looking east from Creek Hill Rd (Photo from August, 2004)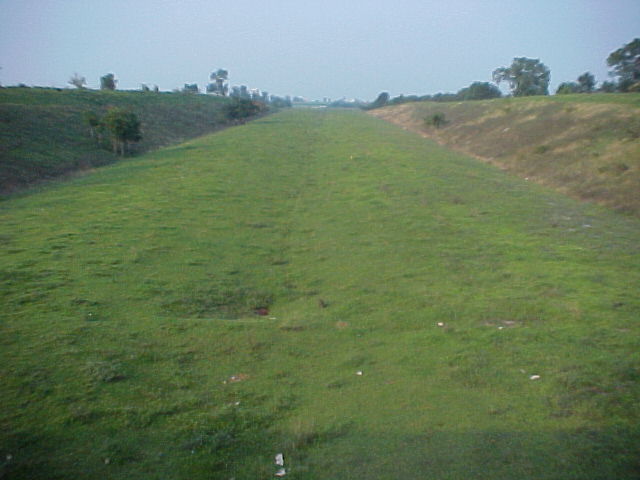 Look east from Willow Rd (Photo from August, 2004)
Still looking east from Willow Rd, but Steve maxed the zoom out on this photo (Photo from August, 2004)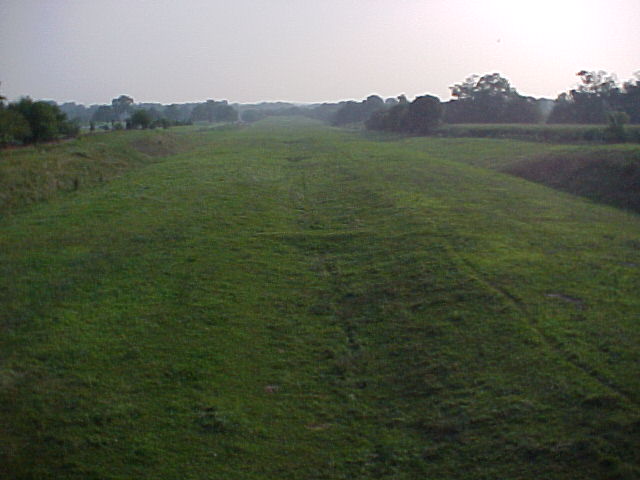 Now looking west from Willow Rd (Photo from August, 2004)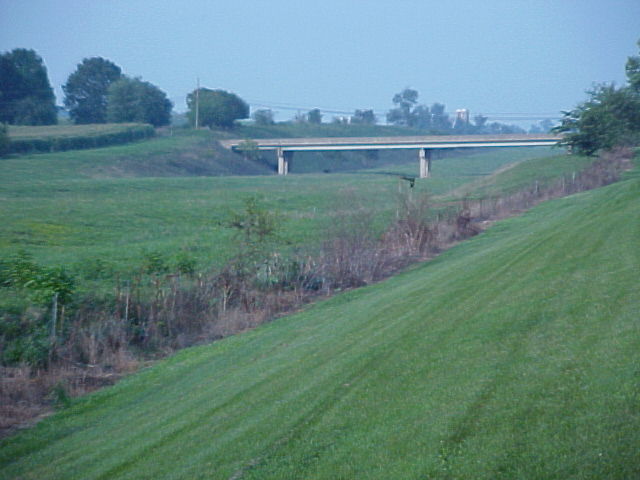 From the beginning of the Goat Path ...at the Bosch parking lot looking east. (Photo from August, 2004)
PA 23 @ US 30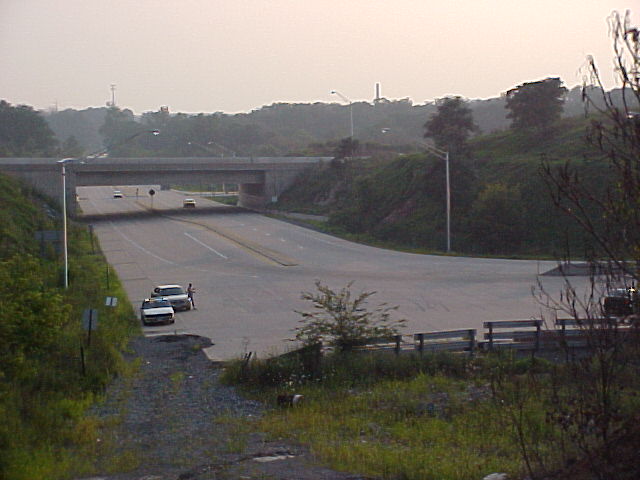 From a bluff above, looking down upon the eastern extent of the PA 23 Blvd on the eastern outskirts of Lancaster (Photo from August, 2004)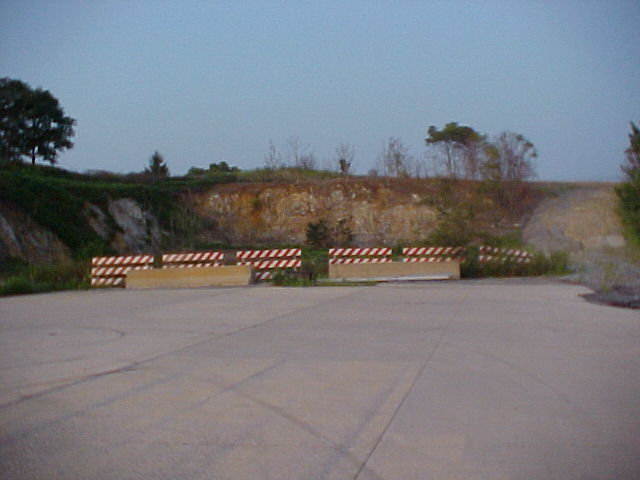 Now down at street level looking at the end of the drivable part of the Goat Path (Photo from August, 2004)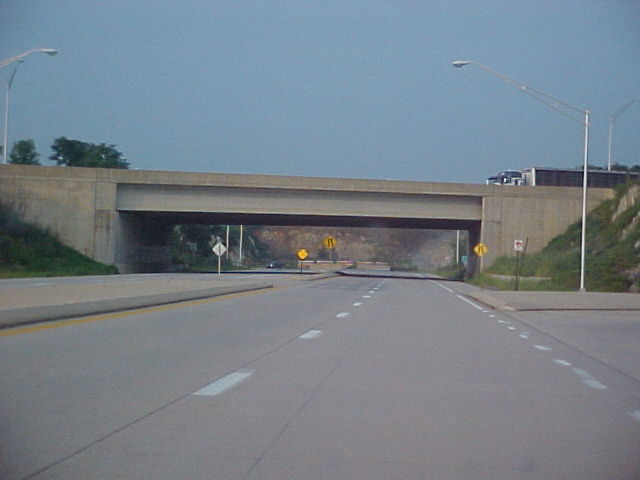 Pa 23 on the westside of US 30 looking at the end of the road (Photo from August, 2004)
---
Other websites related to this road
Derrick Brashear's "Goat Path" photos
---
Page created on December 5, 2003/ last updated on September 2, 2004
Photographs and text by Steve Mannix (other text and maps provided by Sandor Gulyas)
Return to the SEPA Road Page | Steve Mannix Collection