Photographs from Licking County
Kirkersville (US 40/I-70)
Hebron & Newark
Granville Streets
---
Before Interstate 70 was completed into the Columbus area from the east, it took a northwesterly turn from its general east-west course at the Ohio 158 interchange to continue towards and temporarly merge into US 40* . After I-70 was completed west of this area around 1968 (source for date, part of The Unofficial Ohio State Highways Web Site), the two east-west segments were connected directly, and the temporary northwest-southeast section became an isolated section of freeway running from Ohio 158 immediately north of the current I-70 interchange to US 40. Following that, the westbound roadway was abandoned and the eastbound roadway was converted to a two-lane highway, Ohio 158 was rerouted onto the two-lane highway from its original due-north route into the center of Kirkersville, and the interchange at US 40 was rebuilt as a "T" intersection (though probably not at the same time and not necessarily in that order). By 1983, Sandor didn't see any interchange between the two routes.
Here is a topographic map of the area -- the brown contours reflect the route of the temporary I-70 freeway before I-70 was extended westward.
Here is a general map of the area.

*- At that time, all sections of the current US 40 that paralleled the completed sections of I-70 were renamed Ohio 440, with US 40 having been rerouted onto the I-70 freeway)
Oh 158 just east of the I-70 interchange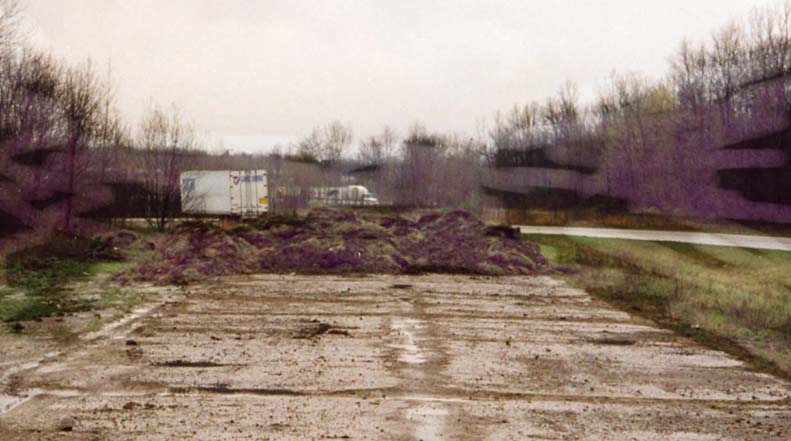 The end of the former WB I-70 lanes. Don't try ramping the dirt.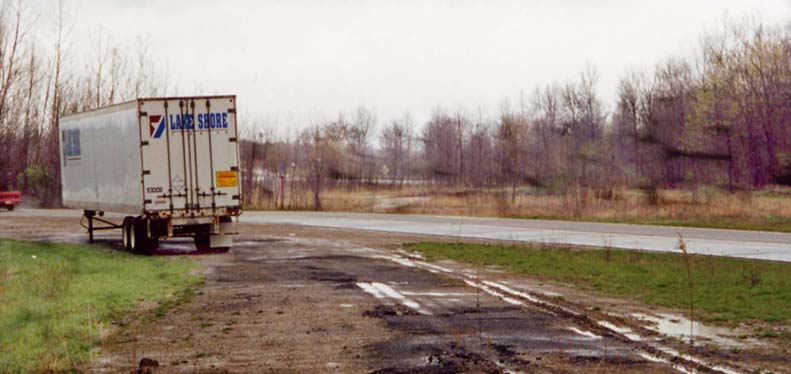 Look straight ahead (to the right of the trailer) and that would of been the turn for EB traffic onto I-70.

Loop Road bridge from the abandoned WB lanes. This overpass is still opened to traffic.
Oh 158 @ US 40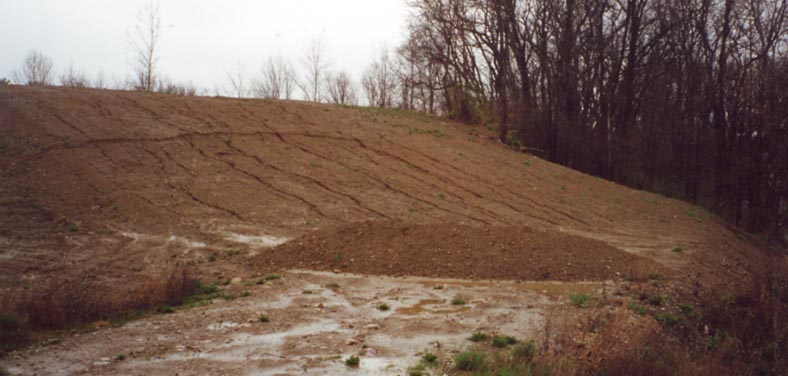 Former bridge site on the westbound roadway near US 40. This is easy to spot on the topo map linked above. The bridge used to cross the temporary eastbound lanes of what is now US 40 as well as a Buckeye Lake reservoir feeder.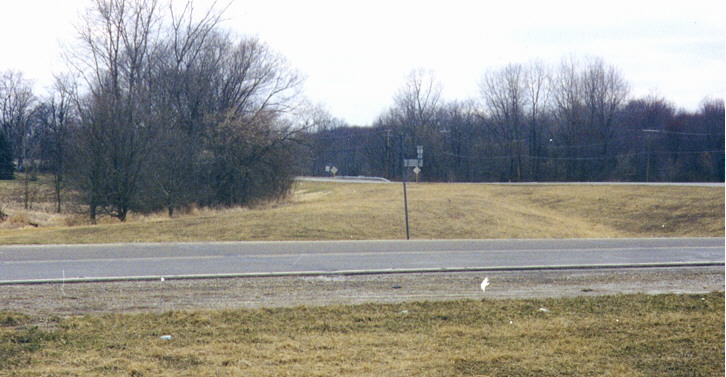 Former entrance ramp from US 40. In the foreground is the current Ohio 158; behind it is grading where the the entrance to the old freeway from US 40 eastbound used to be.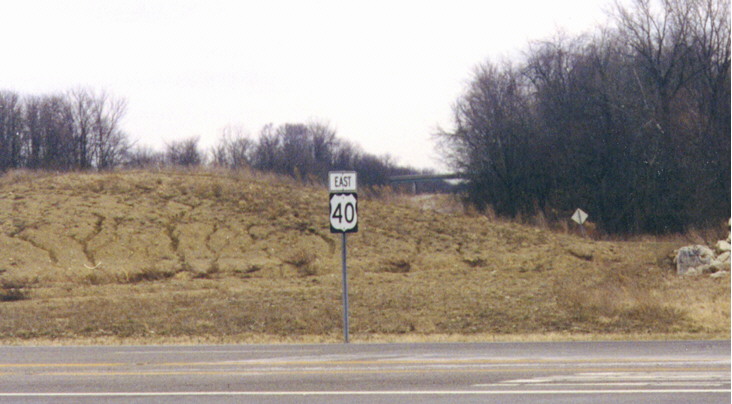 Location of former overpass over US 40. This is embankment for the former bridge which carried traffic in the opposite direction as the former ramp in the other photograph, towards US 40 westbound.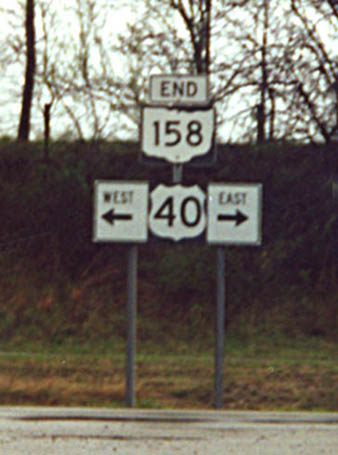 End sign for Oh 158 at US 40
I-70 5 mile vista in Eastern Licking County (between Oh 13 and 668)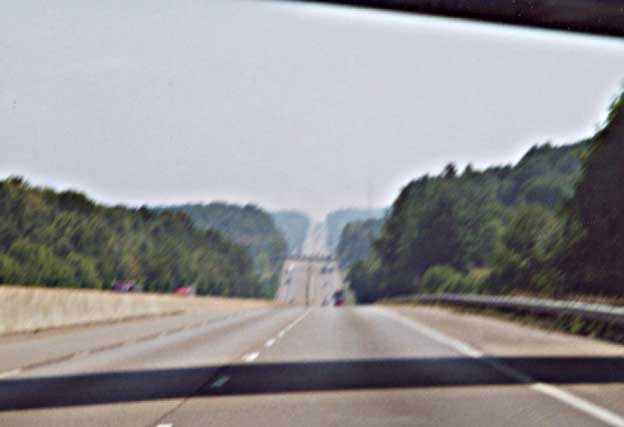 Looking east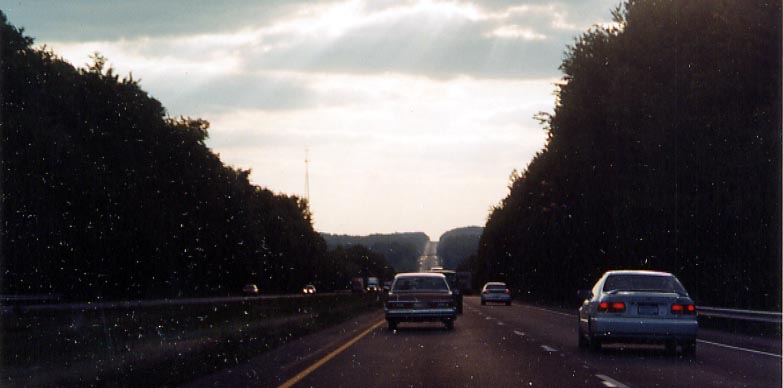 Looking west
If you wish to view more National Road photos on roadfan.com, you can go west to Columbus or east to Zanesville-Wheeling
---
Hebron and Newark
Business Route Ohio 79 (I've not seen any other state route, in Ohio, get this treatment)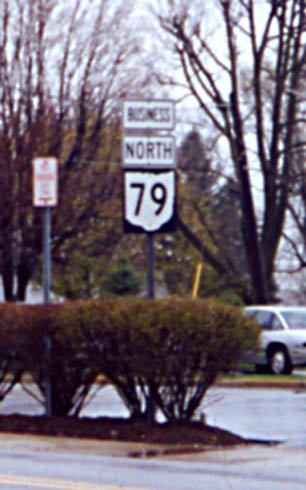 Just adding a business designation to a common sign setup.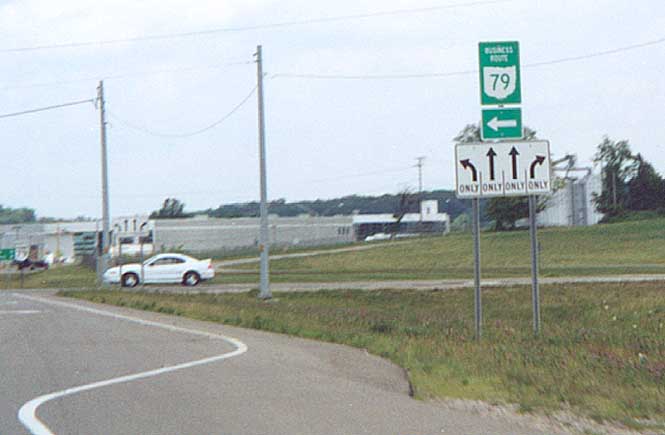 Sign with normal colors for an US or interstate business route. On Oh 79, north side of Hebron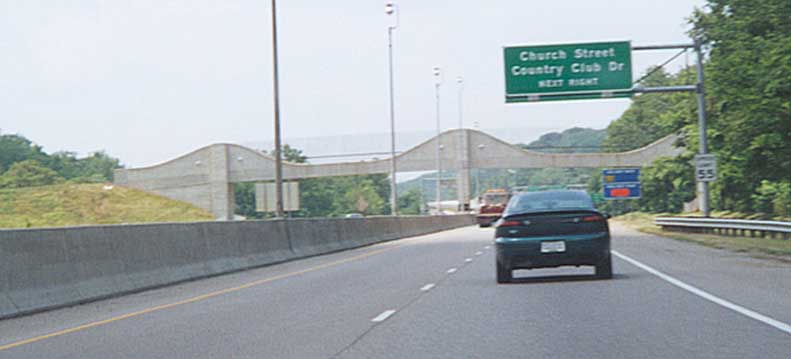 Newark foot bridge. Interesting bridge design. Along Oh 16 on the eastside of Newark
---
One Link - Licking County Area Transportation Study (various maps and plans for Oh 161-37-16 corridor)
Originally part of the Central Ohio Photos page, this page created on November 30, 2002/ last updated on April 30, 2004
Questions, comments, and submissions can be sent to Sandor Gulyas
Return to Central Ohio Photos