So Where is Slim Harpo?
---
Before Kenny Neal and Tab Benoit made it big in the (Blues) Music business, Baton Rouge's biggest musical claim to fame was being home to Slim Harpo.*
Who was Slim Harpo? Go through the discgraphy for the Rolling Stones, you should find two or three Slim Harpo covers there. Now if Mick, Keith, and the rest of the boys liked Slim's music as much as they liked Muddy Waters tunes you can see why there is an interest in Slim Harpo's music beyond Baton Rouge.
Slim Harpo's real name was James Moore. Slim/James passed away in 1970. For more on Slim Harpo's history/legacy, I suggest visiting bluesharp.ca page on Slim The following below will detail where to find Slim Harpo's grave:
Blue arrows direct you to the cemetery, purple arrows direct you back to Baton Rouge.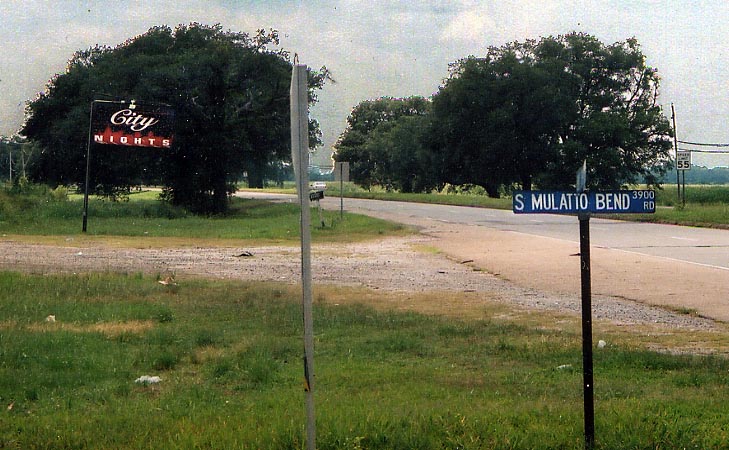 When you're on US 190, look for the sign for Mulatto Bend Rd. Or, if you need a bigger landmark, the City Nights sign on the SW corner of Mulatto and 190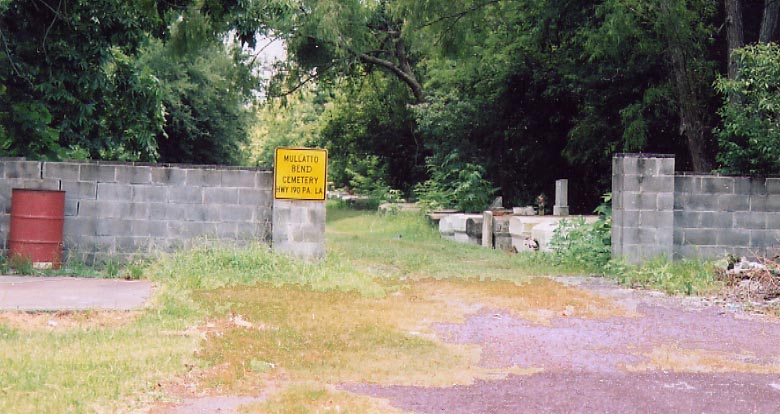 You are looking for Mullatto Bend Cemetery. (there are several houses on the left in front of it)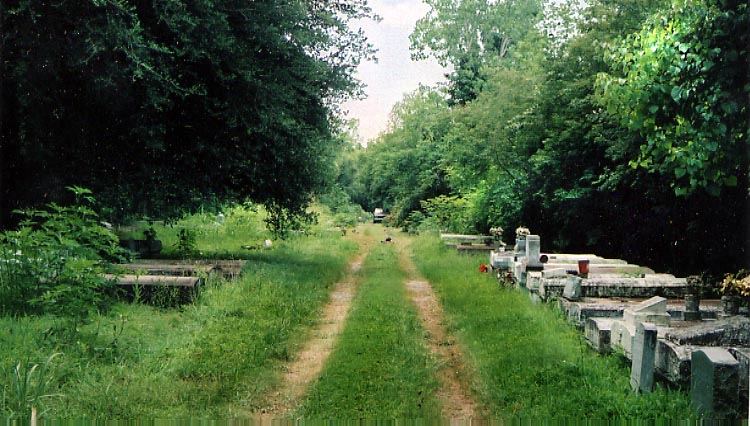 Slim Harpo's grave is fairly on back...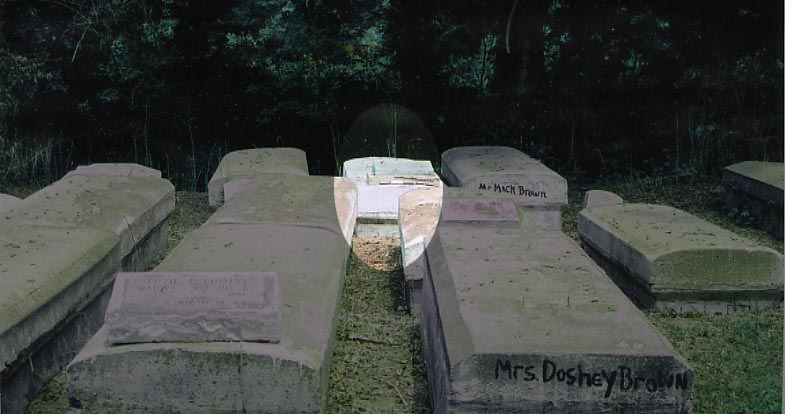 Slim's tomb is on the leftside of the path, by graves for Collins and Brown (Slim's grave is spot shadowed here)
Slim Harpo's grave (with a small collection of Harmonicas and some royalties money sitting there)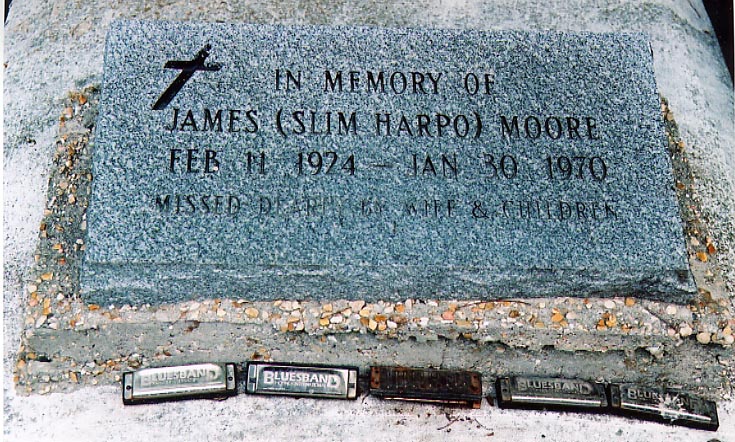 Closeup on the headstone and harmonicas. The headstone reads:
In memory of James (Slim Harpo) Moore. Feb 11, 1924 - Jan 30, 1970 Missed dearly by wife & Children
(Sidenote - that rusted, middle harmonica must have been there for awhile, I accidently touched it and it fell apart! So I tried fixxing it up before I took the photos)
* - Buddy Guy was born near Baton Rouge and lived here till he moved up to Chicago after he was a teenager. However, Buddy is linked moreso with Chicago after all these years and rarely visits Baton Rouge anymore.
Many thanks to Jack Moore. He was the one who gave me the information to find Slim Harpo's grave. Without his help I'd still be looking around town for Slim. Base map image taken from DeLormes Maps
---
Page created on August 18, 2005
Questions and comments can be sent to Sandor Gulyas
Return to Baton Rouge Blues page