---
The New Port M.B. Church (and cemetery), between Ebenezer and Lexington, Mississippi, is the only cemetery (so far) to have more than one blues musician buried nearby. Those would be Elmore James and Lonnie Pitchford.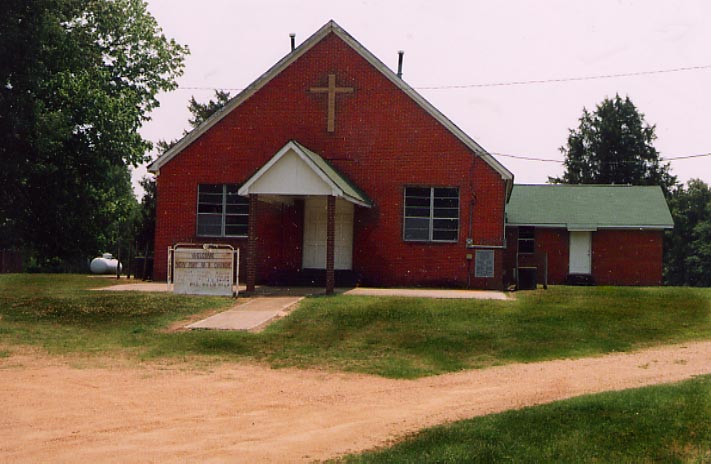 Front of the New Port M.B. Church (the cemetery is behind it)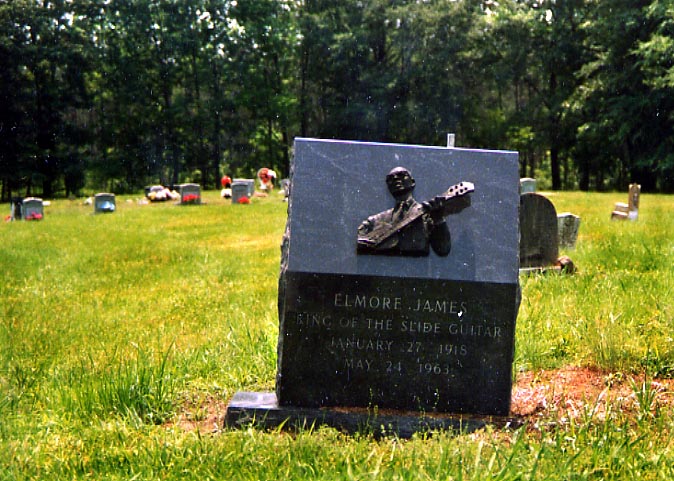 The front of Elmore James Tombstone. All black (except for the relief of Elmore) and starting to sink into the ground.
More info: This monument was dedicated on December 10, 1992. Phil Walden of Capricorn Records led an fundraising drive to furnish this tombstone for Elmore. It is supposed to have a bronze relief of Elmore (it too has turned black) created by Dr. Sam T. Barnes of Cookeville, Tennessee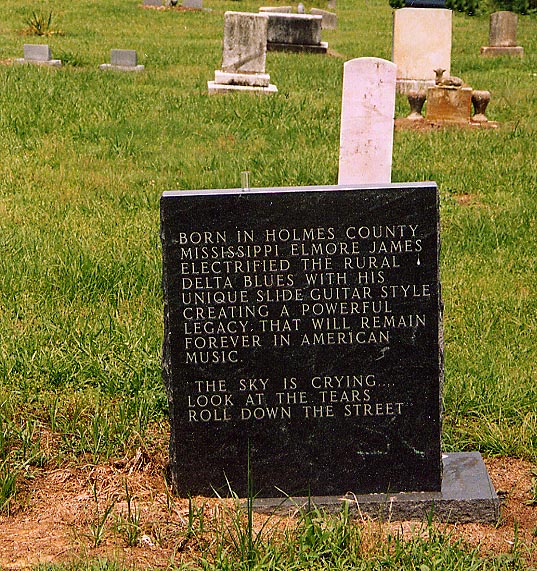 The back of Elmore's grave. That is a glass slide someone else left on top Elmore's grave.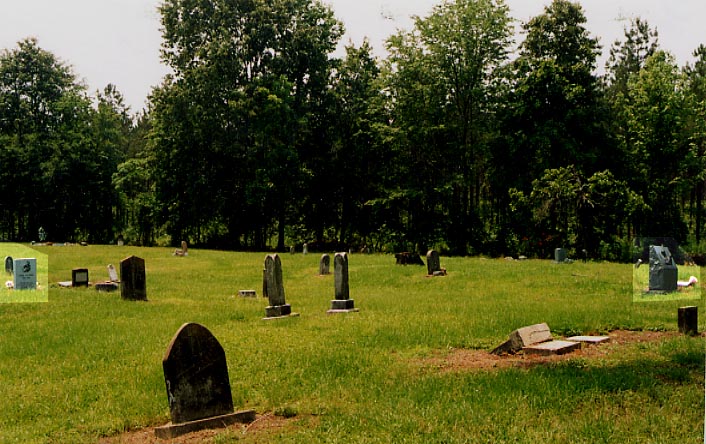 Besides Elmore James, New Port also has resting here Lonnie Pitchford. I tried to spot shadow both graves in this photo. Elmore is near the right edge, Lonnie is near the left edge of this photo.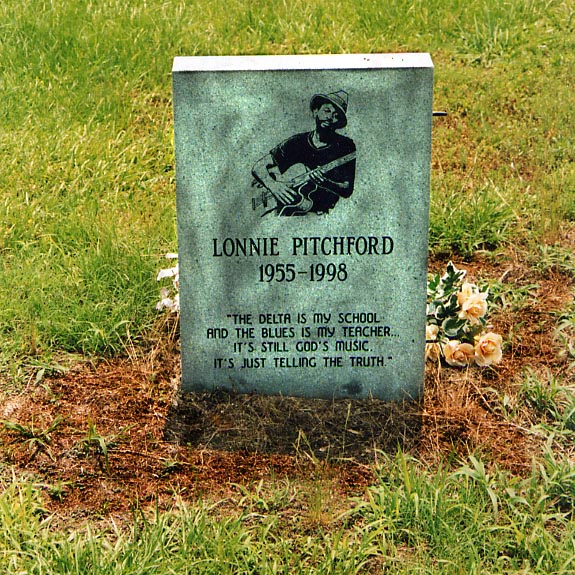 Lonnie Pitchford is one of many blues singer whose life was cut short before he could reap his rewards. He was only able to record one album (for Rooster Blues label out of Clarksdale), but he also appeared in the documentary Deep Blues, a John Melencamp album, and several other compilation albums.
The back of Lonnie Pitchford's grave with more text.
---
Links
Dead Blues Guys - Elmore James
Photos taken in May, 2003
Page created on January 15, 2004/ last updated on July 11, 2006
Questions and comments can be sent to Sandor Gulyas
Return to the Key to the Highway Page