---
Sonny Boy's grave could be arguably the easiest one to find (see Central Mississippi Delta page). It is the second, only to Robert Johnson, in the amount of gifts left behind at his grave. Originally he was the only one buried at this spot next to an old church. By 1999, two sisters of Sonny Boy were buried in front of Sonny Boy. By 2003, The old church had finally gave out and more graves were added to the right of the Miller family.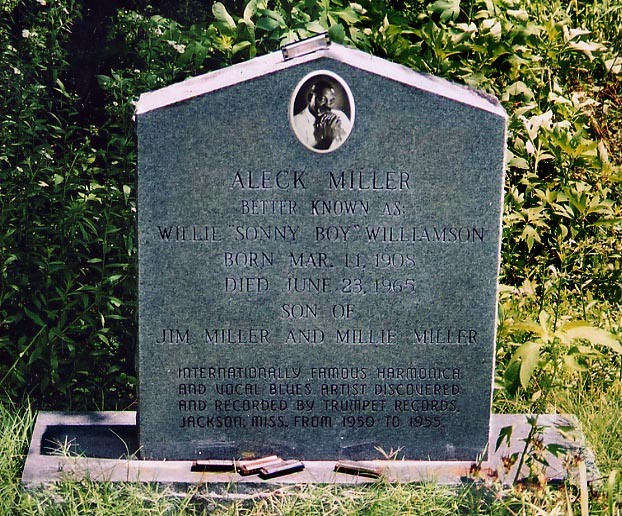 Alick Miller's grave in May, 2003. Besides Trumpet Records, Aleck also recorded for Chess Records and with the rock band the Yardbirds in London. Another point of debate with Miller, is that he took up the name of another blues harmonica player named "Sonny Boy" Williamson, who was murdered in Chicago back in the 1930s (It is believe that neither "Sonny Boy" met each other).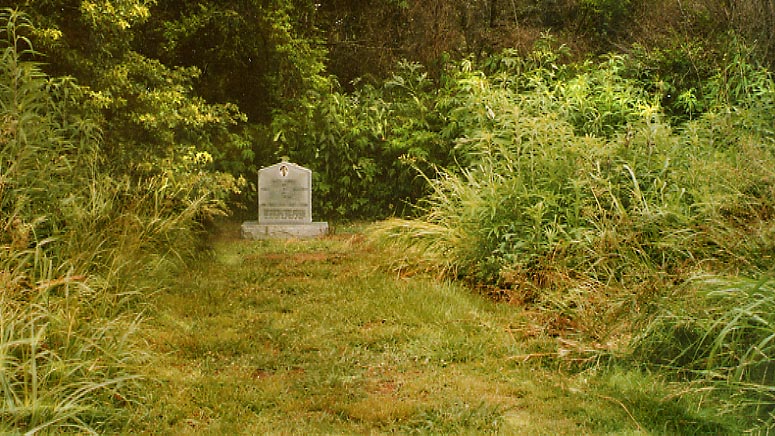 Aleck Miller's grave from June, 1999. A path was cleared to the grave back then.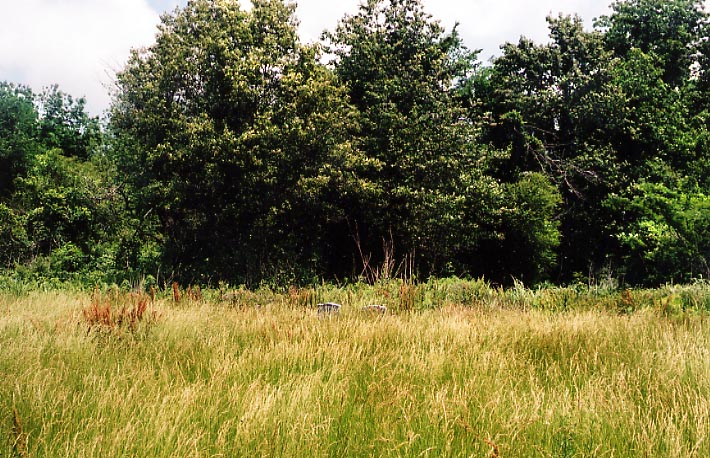 Unfortunately, by May 2003, no one was maintaining the "cemetery" where Aleck was buried*. This view is from the roadside, looking in the general direction of Aleck's grave. The two tombstone, barely sticking out of the grass, are of Aleck's sisters.
*- A built in excuse, it was a very wet spring in 2003, so whomever is the groundskeeper here might have been waiting for the ground to firm up (just a theory).
Another theory - It's just hard to find good help. In a 2005 visit to the cemetery, little had changed here (a path to Sunny Boy's grave was added)
Someone did cut a swath through the grass in May, 2003 to some of the other graves, just not to Aleck Miller's grave. :-(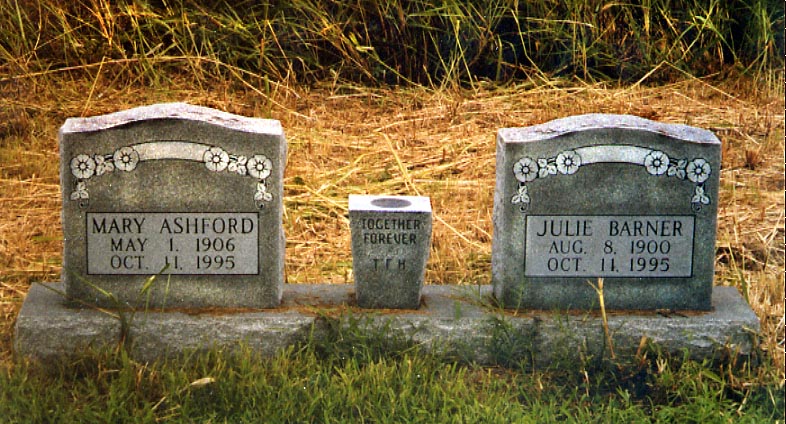 Mary Ashford and Julie Barner were sisters of Aleck Miller. Unfortunately, both died in a fire to the house they lived together in.
Above - Front of graves; Below - Back of graves. Both photos from June, 1999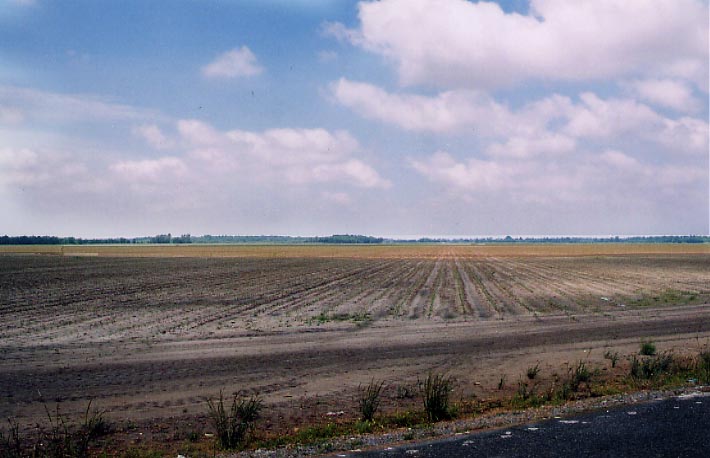 On the other side of the road from Aleck Miller's grave is your standard delta farm field scene. (from May, 2003)
---
Links
Dead Blues Guys - Aleck Miller's Grave
Page created on January 15, 2004/ last updated on May 17, 2006
Questions and comments can be sent to Sandor Gulyas
Return to the Key to the Highway Page