Greenwood
---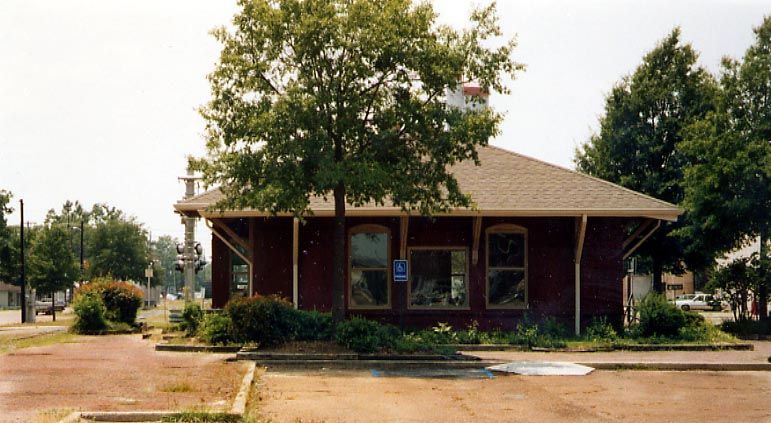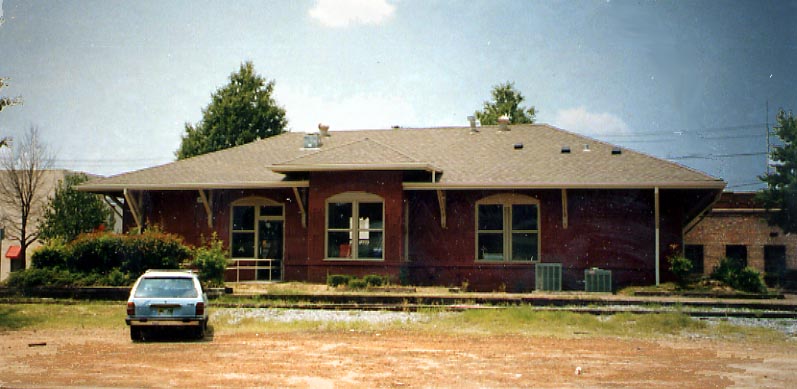 Both photos above are of the old Greenwood train station. I took these photos in June, 1999.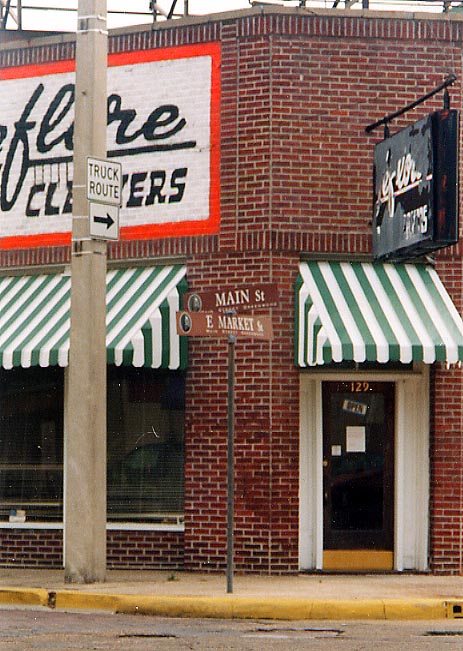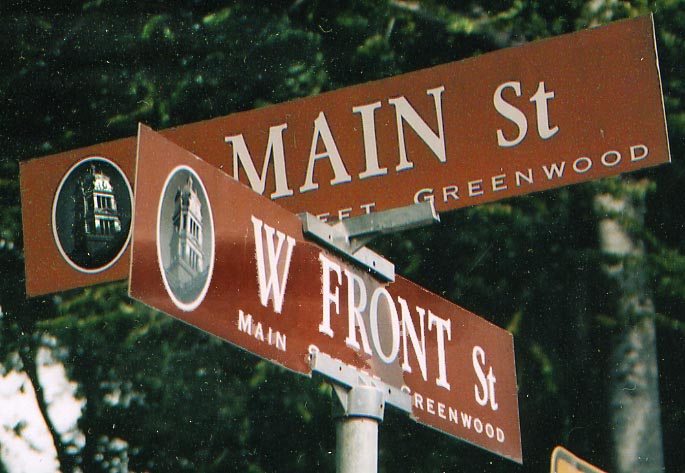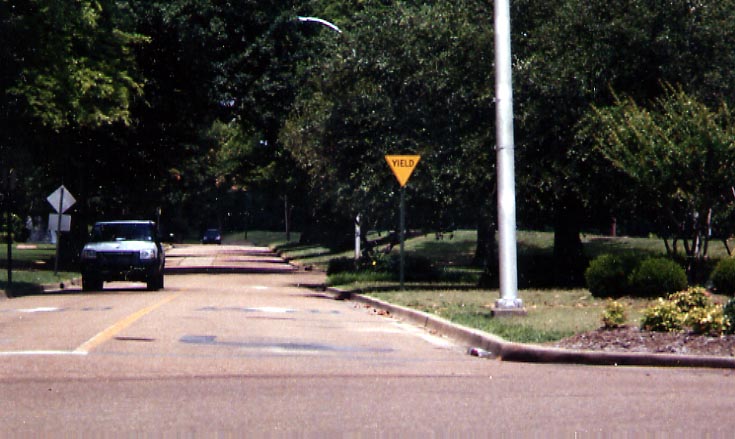 Greenwood streetsign examples, (top from May 2003, middle from May 2005, bottom from June 2005)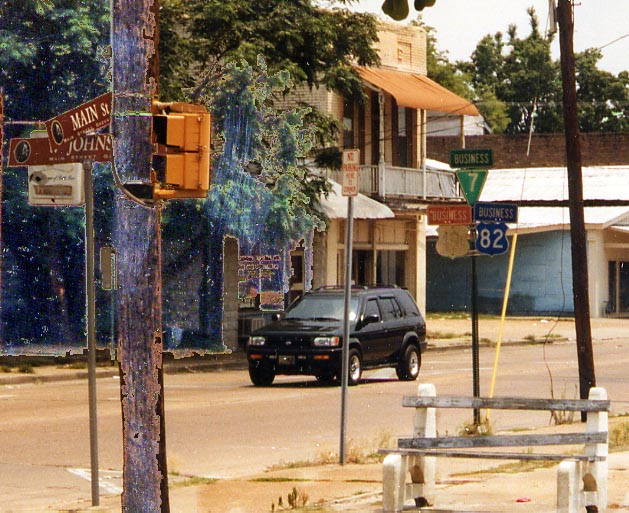 I got carried away trying to correct the density and lightning for the left half of this photo via Photoshop. Otherwise, on the far left is another example of Greenwood streetsigns, and on the right is one instance of Mississippi using colored shields for their highways. Greenwood is the only place I've seen something other than the standard black on white (or Green Business) federal route shield in our country. I took this photo in June, 1999 and I can report that these colored shields were still up as of May, 2005 (There's another photo of colored federal route shields in Greenwood, that I took in 1999, located on Froggie's Place as well).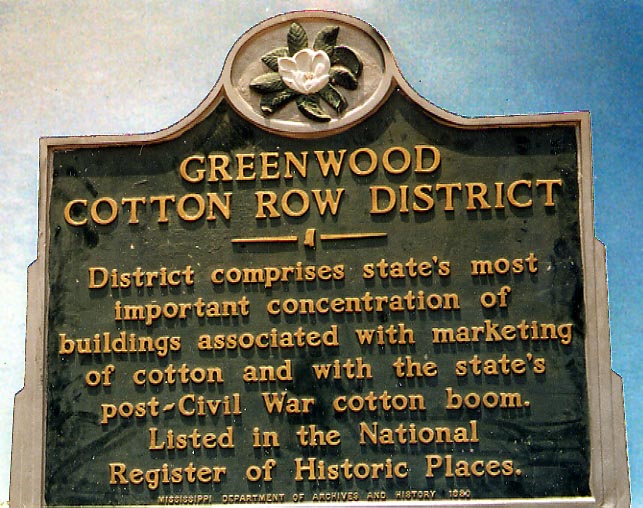 Greenwood is more noted for cotton than for anything else...except for Robert Johnson, maybe. (Photo from June, 1999)
Some buildings in the business district of Greenwood. (photos from May, 2005)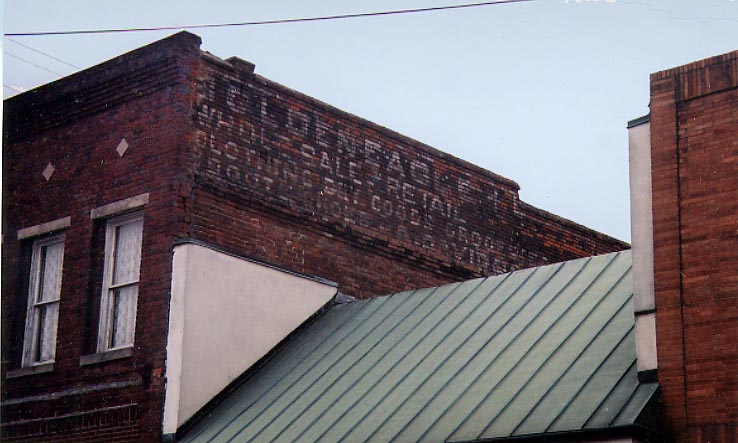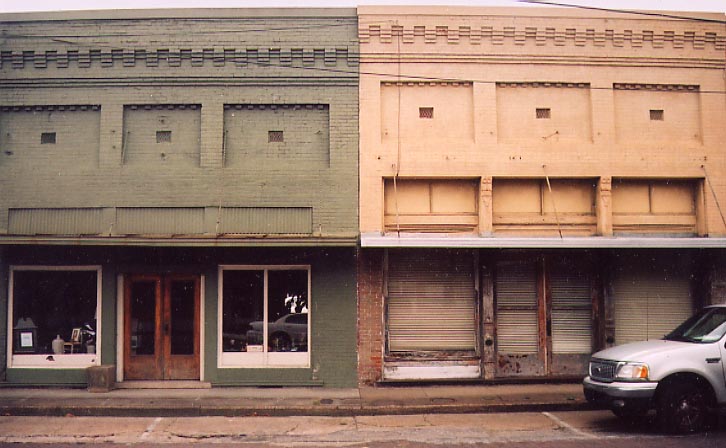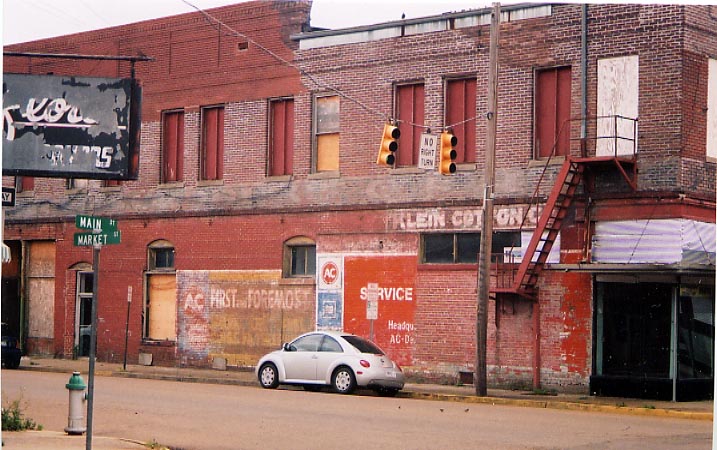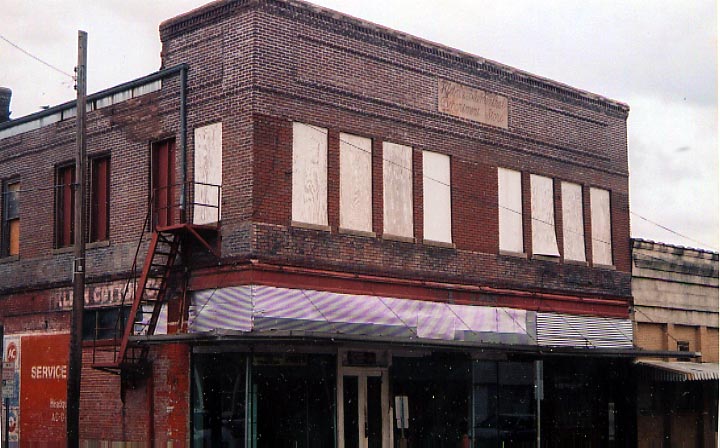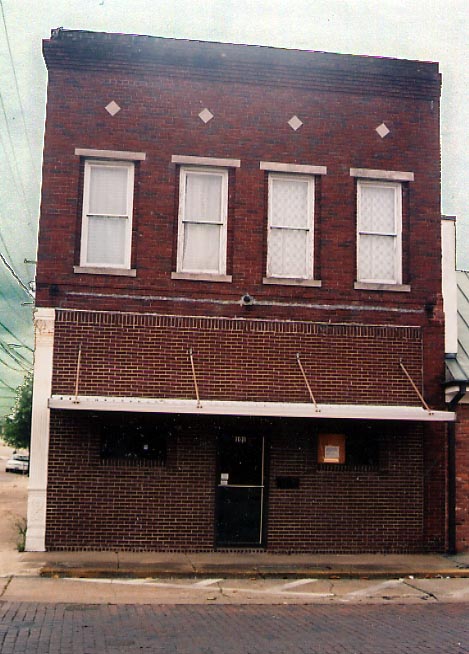 ---
Links
Greenwood Convention and Visitors Bureau
Robert Johnson's graves (on this site)
Page created on August 16, 2005/ last updated on April 5, 2006
Questions, comments, and submissions can be sent to Sandor Gulyas
Return to the Key to the Highway Page